Academic Writing: Persuasive Writer (8-10y)

Sat,
9:00am - 10:00am PST

Jan 16, 2021 - Mar 6, 2021

Zoom
View dates and holidays
(8 classes)

Description
Win arguments with a compelling argument. Your child will learn the art of persuasion through engaging writing activities. Students analyze persuasive texts and learn techniques for effective word choice, developing points of view, and crafting opinion pieces. Max of 12 students.
Notes
To help make virtual classes & camps run smoothly, we would appreciate it if you could please look over the following guidelines:
• Aim to log in 10-15 minutes before class each day so we can check students off on our roster and put students in the right virtual breakout room classroom.
• Have the name of your student as the username when you log-in.
• For all camps, please have your camera and audio on (but muted). If there is no camera and/or audio, please let the instructor know through chat since it may affect some activities we do in class.
• Have paper & pencil available for classwork
• For technical issues with Zoom, please make sure you update your Zoom before class. If that doesn't solve issues, please restart your computer after updating. We will help the best we can with tech issues.
o If you are having trouble logging on, Zoom Support has let us know that manually typing in the Meeting ID and Password sometimes works better than simply clicking the link or copying and pasting the numbers
o If all of the above have been attempted, please try logging on with a different device if possible
Reviews for Communication Academy
Based on 14 provider ratings
Improvements:
It would be great to have PPT format or PDF format of what was taught daily so that parent can review with kids and make sure they really get the core.
Academic Writing: Narrative (7-8y)
Location: Zoom
| Instructor: Christopher Hobart
Improvements:
I wish the program could have been divided by age, like 8-10,11-13.. I feel older kids feel uncomfortable and not interested anymore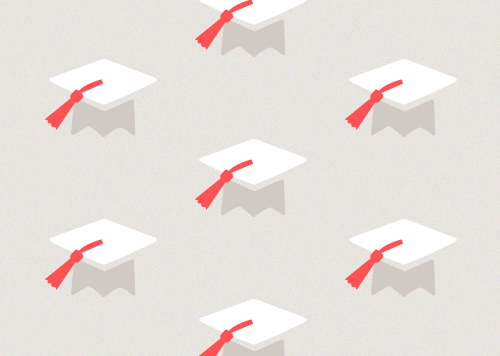 Academic Writing Seminar
Location: Zoom
Improvements:
My child took 2 short virtual confident public speaking courses. The teachers were lovely, but the emphasis was not on confident speaking practice. I had envisioned opportunities to present and get feedback including tips for expressing themselves confidently, how to project their voices, convey confidence via body language, manage speaking anxiety, etc. More time was spent developing an opinion piece and watching videos, which is valuable but not what I had hoped for.
Confident Public Speaking: Student Leadership (8-10Y)
Location: Zoom
| Instructor: Amber Youshock
Loved:
Lovely concept, supportive environment.
Improvements:
I would love to see the kids presenting more and also receiving more specific feedback and coaching on their presentation styles. The instructor seemed kind and supportive but might be a better match for an older group - it felt a bit more like a lecture class than an interactive activity. We were signed up for the Leadership class series next week but I am having second thoughts, in particular if it would be the same instructor.
Confident Public Speaking: Creative Interpretation (8-10Y)
Location: Zoom
| Instructor: Mitchell Lazarus
Loved:
Mr.L is wonderful and so engaged with every child. This shows his experience and love to teach.
Improvements:
The breakout time can be improvised. I am not sure how but may be create a common share screen to edit documents (instead of kids scrambling to figure out). But otherwise like the breakout in small groups were kids interacting and coming up with ideas.
Academic Writing: Word Choice and Fluency (8-10Y)
Location: Zoom
| Instructor: Mitchell Lazarus
Semester
Jan 16, 2021 - Mar 6, 2021