Preschool Spanish Immersion Summer Camp (virtual playclass, for 2.5 - 4 years)
Tue, Wed, Thu
May 25, 2021 - Aug 26, 2021
---
Class Experience
We love our preschoolers! They are ripe for learning and it's amazing how much they can absorb through immersion. In these summer camp playclasses, teachers will lead students in fun interactive games, catchy songs, conversation questions, tinker crafts, sensory activities and more. Always high-energy and engaging, lessons will help these little ones fall in love with language, learning and exploration. This class is interdisciplinary in nature, where we help students develop all sorts of skills using language (counting, patterns, opposites, prepositions, reasoning, critical thinking, etc.) around a bunch of fun themes geared specifically for this age group. We can't wait to play and explore in Spanish with your young learner!
(Caregivers are invited to participate as needed for this age group. This class is Spanish immersion, the instructor will use Spanish as the language of instruction, except for occasional English words for clarification here and there.)
Notes
Your confirmation email will include materials list, program guide with FAQ and Google Classroom link. :)
Other Things To Know
---
How To Participate
Attend class via Zoom video
This class will be hosted on Zoom video conferencing platform. You will receive an email 30 minutes before class starts with a link to the class and access instructions. We recommend you make sure your device is up to date and meets all system requirements before class.
Reviews for Bilingüitos Spanish Immersion
Based on 46 provider ratings
Family Spanish Immersion Playclass (virtual, 1 year & up)
Location: Online via Zoom
| Instructor: Kaila Diaz
Loved:
It's awesome to have access to these class recordings after the class, so that we can continue to incorporate this during the week at home.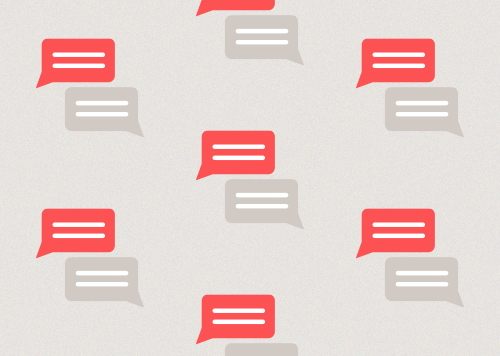 [RECORDINGS] Parent & Me Spanish Immersion
Location: Online via Zoom
| Instructor: Kaila Diaz
Loved:
I love the music and the interaction from the teacher with the kids.
Improvements:
Nothing! This class is amazing.
Parent & Me Spanish Immersion (virtual playclass, for 6 - 30 mo)
Location: Online via Zoom
| Instructor: Kaila Diaz
Loved:
Luc loved the music! He enjoys dancing. It was good that you had props to dance with too.
Improvements:
A longer more involved book would be great.
Summer Nights Spanish Storytime (virtual, all ages)
Location: Online via Zoom
| Instructor: Kaila Diaz
Loved:
Engaged the kids well, my daughter said some new Spanish words for the first time because the class!
Summer Nights Spanish Storytime (virtual, all ages)
Location: Online via Zoom
| Instructor: Kaila Diaz
---
---
About Bilingüitos Spanish Immersion
Bilingüitos exists to cultivate and celebrate bilingualism all around us. We are locally run Spanish immersion programs based out of Loudoun County, Virginia. As of summer 2020 we are also happy to be offering online programs. We offer language classes and programs for children of all ages — Mommy & Me, Preschool, Afterschool, you name it. We also have classes for adult learners because we believe in bilingualism for all! In addition to teaching language through classroom games, activities, and lessons, we also believe in enrichment programs (think interdisciplinary skills anywhere from science experiments to art projects to cooking classes to yoga) because we want our students to be able to use their bilingualism across all domains. Both at our facility and through off-site private/charter classes, we are committed to our local community. For all those in the pursuit of bilingualism, we extend the opportunity to learners of all linguistic backgrounds — native speakers, heritage language students, and second language learners alike. Our mission in the classroom is to create a positive multicultural learning environment where our students explore and discover freely, immerse themselves in a new language and culture, and gain the self-confidence they need as they grow into future bilingual leaders. Beyond the classroom, we are a vibrant and diverse community of families who are passionate about bilingualism and dedicated to instilling a lifelong love for learning in their children. We delight in bringing our local bilingual community together through playdates, storytimes, seasonal parties, movie nights, and other events all around Loudoun. Finally, through our online resources like our blog and podcast, we aim to equip parents with the knowledge and tools they need in order to forge the path to bilingualism for their children. We believe that adding and maintaining a second language is not always easy, but that it is always, A L W A Y S worth it!