Tue, Jun 29, 2021 - Aug 31, 2021
---
Class Experience
Our online early childhood classes are returning this summer with a little twist: the flexibility of dropping in + a once-a-week class format! Your toddler or preschool artist will explore printing, drawing, collage and sculpture with high quality materials and a teaching approach that promotes experimentation, creativity, problem-solving, visual literacy and language development. Each class will start with a story that relates to the project, then a game that encourages using descriptive language to talk about the materials we'll be using, and finally, open-ended and focused art making. Registration (including drop ins) includes a complete materials kit for the 10-week session. Planning on dropping in but can't make it to all the classes in this session? We'll send you recordings for the classes you missed so you won't miss out on all the creativity (and can get the most out of your materials kit!).
Notes
PROJECT LIST
6/29 Drip drop paintings
7/6 Hanging wooden sculptures
7/13 Cloud paintings
7/20 Cloud sculptures
7/27 Painting like a chef on WC paper
8/3 Cloud clay sculptures
8/10 Shape prints
8/17 Warm color mixed media painting
8/24 Spray painting
8/31 Cool Treasure boxes
Please make sure you set up a semi-quiet and protected from mess (as much as possible) "studio space" for your artist for class. If you're local to Westchester you can pick up your Materials Kit from the Dobbs Ferry studio. We can also ship kits anywhere in the country ($16 shipping charge).
---
How To Participate
Attend class via Zoom video
This class will be hosted on Zoom video conferencing platform. You will receive an email 30 minutes before class starts with a link to the class and access instructions. We recommend you make sure your device is up to date and meets all system requirements before class.
Reviews for Scribble Art Workshop
Based on 101 provider ratings
Loved:
Very creative and flexible; worked for both a kindergartener AND a third grader. Very engaging and fun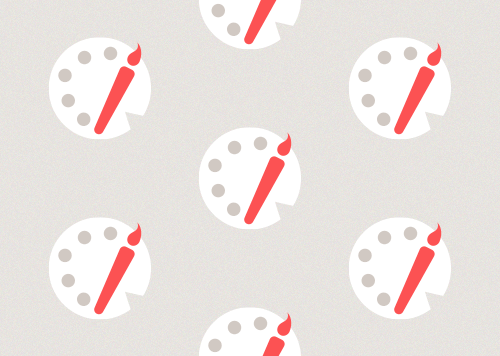 Loved:
On day 1 my son came home saying "Awesome. Amazing. I loved it." He was happy to go each morning and in a great mood at the end of the day. What more can a parent ask for?
Summer Camp 2021: Industrial Design (Inwood)
Loved:
The simple plan that results in so much creativity and interest in the project!
Private Pod Class: Frank (Home)
Loved:
My 3rd grader came home happy every day, and excited for camp the next day. The kids were engaged creatively and socially. It has been a wonderful summer camp experience for a quiet, gentle-natured, creative kid.
Improvements:
I do wish the camp had been more forthcoming about keeping the kids outdoors all day, even on 90 degree days. It turned out fine thankfully, but I felt the literature was a little misleading with the references to taking the kids outside to explore and then returning to make art "in the studio," masking required "indoors," etc.
Summer Camp 2021: Painting
Loved:
My son is 5.5 and doesn't like drawing (he thinks he's not good). He wasn't thrilled at first that I signed him up for the drop in class. At the end of the class he said he really liked it and asked me to sign him up for the following week too!! He did two drawings and was very excited about his art!
---
Meet your Instructor
Sioux is a classically trained actress with a BA in Theatre Arts from Virginia Tech. She has performed and taught theatre in New York City and regional theatres throughout the country. Sioux came to Scribble via two paths: a lifelong love of art and art-making, and her kids! She is one of the original "Scribble parents" and is thrilled to be able to share the Scribble process and philosophy with so many other children.
---
About Scribble Art Workshop
We are a developmentally-based art program for children as young as eighteen months to adults. At our studios, everyone is an artist. We seek to build creativity as a life skill that will serve our students beyond the art studio. Our job is to bring the materials and methods that help students tap back into a primal maker self, a joyful artist who believes she or he knows how to make a thing of beauty.