SCRIBBLE + DFMA AFTER SCHOOL
Wed, Fri
Sep 29, 2021 - Nov 19, 2021
Matias A., Rowynn D., Fabiola C.
---
Class Experience
We are so excited to partner with Dyckman Farmhouse Museum to offer a brand-new after school program that combines two unique and explorative classes:
SCRIBBLE: PLEIN AIR PAINTING
This class is the perfect combination of the great outdoors and the glorious practice of painting! We'll explore color theory, the qualities of various types of paint and of course, the incredibly complex shapes, lines and color that culminate in the natural world around us. Each class, we'll explore the beautiful Dyckman Farmhouse grounds and the surrounding neighborhood, bring along our materials, and paint en plein air (outside!). We'll learn how to pack up our materials for transport, set up our materials to comfortably work outside the studio, and finally, how to incorporate the outdoors as subject matter or just inspiration. In the case of rain, we'll work on the porch of the Farmhouse.
DFMA: DYCKMAN IN THE WOODS
The fall represents the end of many things, but it can also mean new beginnings; it is a season that invites introspection and reflection. Come join us outdoors for our seven weeks series, Dyckman in the Woods; the children will explore, sense, imagine, design, create, learn about other cultures, their myths, and traditions, create a micro food garden and enjoy a mini harvest! We would offer a different activity for each day of the program. A few examples of activities are: How to Make a Bird Feeder, How to Make a Nature Loom, How to Plant Microgreens, How to Harvest + Eat Microgreens Part 2.
Notes
*Plein Air Painting starts the first week and Dyckman in the Woods begins the following week!
**School pick up available (Muscota/Amistad only)
Other Things To Know
In the event that we cancel an in-person class, we will make every effort to schedule a make-up (either online or in-person). If a make up class is not possible, Scribble will keep a credit on file for you. There will be no refunds.
Reviews for Scribble Art Workshop
Based on 102 provider ratings
Loved:
My boys didn't want to leave at the end. They had such a great time. They were so excited about their art and even continued when we got home.
Loved:
Very creative and flexible; worked for both a kindergartener AND a third grader. Very engaging and fun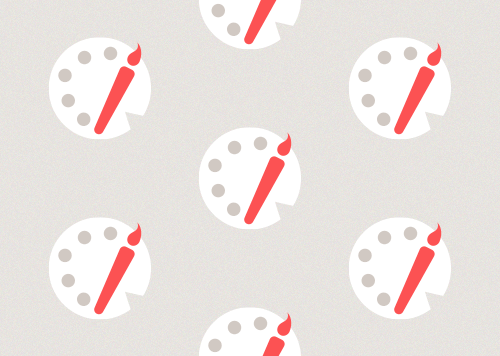 Loved:
On day 1 my son came home saying "Awesome. Amazing. I loved it." He was happy to go each morning and in a great mood at the end of the day. What more can a parent ask for?
Summer Camp 2021: Industrial Design (Inwood)
Loved:
The simple plan that results in so much creativity and interest in the project!
Private Pod Class: Frank (Home)
Loved:
My 3rd grader came home happy every day, and excited for camp the next day. The kids were engaged creatively and socially. It has been a wonderful summer camp experience for a quiet, gentle-natured, creative kid.
Improvements:
I do wish the camp had been more forthcoming about keeping the kids outdoors all day, even on 90 degree days. It turned out fine thankfully, but I felt the literature was a little misleading with the references to taking the kids outside to explore and then returning to make art "in the studio," masking required "indoors," etc.
Summer Camp 2021: Painting
---
Scribble Art Workshop Location
Dyckman Farmhouse Museum Alliance
4881 Broadway, New York, NY 10034
---
Meet your Instructors
Born in Chicago, Matias works in a variety of mediums with an inclination towards sculpture, painting, photography, and collecting. Matías received his BFA from The School of the Art Institute of Chicago with a focus in sculpture and visual critical studies. He lives and works in New York City.
Teaching artist, based in New York.
---
About Scribble Art Workshop
We are a developmentally-based art program for children as young as eighteen months to adults. At our studios, everyone is an artist. We seek to build creativity as a life skill that will serve our students beyond the art studio. Our job is to bring the materials and methods that help students tap back into a primal maker self, a joyful artist who believes she or he knows how to make a thing of beauty.
Topics for SCRIBBLE + DFMA AFTER SCHOOL