55 minutes (Saturday) Spanish Immersion
Sat, Sep 11, 2021 - Jan 29, 2022
---
Class Experience
How it works:
Full immersion
4-6 per zoom room group
4-10 per group in-person (varies by program type)
Grouped by level and age
Native-speaking teachers
Innovative themes


Making Every Lesson count:
Oral fluency focus: conversational
Games, challenges, surprises
Creative projects
Video documentation


Registration:
Our schedules cover all ages and stages and all types of learners from the creatively curious, to the bold and confident, to the shy or apprehensive, and everyone in between! Our educational specialists match all participants to the correct level and age group and may contact you for details. Pay in full or monthly.
Notes
Children ages 6 and up should be able to participate in our classes independently without any assistance. Children between the ages of 4-5, however, may require parent assistance during project time.
If our schedules no longer work for you, please contact us at onlinekallpachay@gmail.com so we can work with you to find an alternative time frame or program.
Other Things To Know
By registering to this class you are agreeing to our cancellation policies. Please review them here: https://bit.ly/3jrMJk4
---
How To Participate
You will receive an email 30 minutes before class starts with a link to the class and access instructions.
Reviews for 55 minutes (Saturday) Spanish Immersion
Loved:
The engagement of the teacher is very good. My kid is a bit shy, but they participate in the class and come out often humming a song or being excited about what they learned.
Improvements:
Perhaps the kids could do some art?
55 minutes (Saturday) Spanish Immersion
Response from Kallpachay
Thank you for taking the time to comment! We will share the feedback with your teacher and he will be pleased to know that he is making a difference. He will definitely be able to add art activities regularly within the cycle of lessons. Keep a look out for the update on Class Dojo with the material list early this week for next Saturday's project!
Reviews for Kallpachay
Based on 31 provider ratings
Improvements:
Anika's Response: When having snacks outside, there should be rules for playing outside.
Fall '21 After-School Spanish with Kallpachay
Loved:
My son is very extrovert and he has tons of energy, I was afraid he wasn't going to like being in one place, but he loves it. He loves his teachers and every morning he wakes up super early to get ready for "school" as he calls it.
[HALF-DAY | MORNING] Summer Spanish Camp
Loved:
Ms. Patty was great with the kids. She was really able to connect with the kids over the computer.
Improvements:
Slowing down during craft time.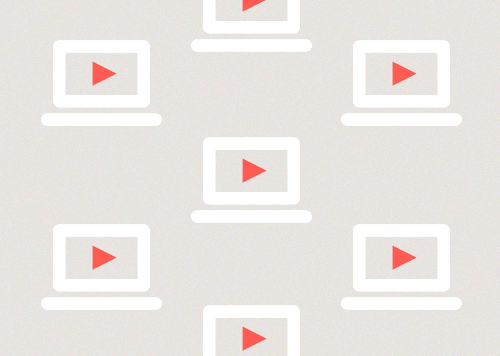 PUBLIC CLASS CUSTOM SCHEDULE | VERONICA L.
Response from Kallpachay
Thank you for your feedback Veronica! Your comments are very important to us. We are sharing the information with our teachers and you can expect an improvement in this aspect. We know the impact that feeling rushed through a project can have on our students. Thank you for the helpful reminder!
Loved:
Nothing. We waited till 3:05 pm and the class still had not started so we left the meeting.
Improvements:
Start the class on time. Since this is only a half hour class, it should have started on time.
[FREE TRIAL] Beginner Spanish Class
Response from Kallpachay
Thank you Shan for your feedback. We have reached out to you to troubleshoot what could have caused this inconvenience. We in fact ran the trial class on time for the schedule in the email confirmation at 3pm (PDT). Perhaps the time zone was an issue in this case. We always go the extra mile for our clients to guarantee satisfaction! Thanks for letting us know.
---
About Kallpachay
Kallpachay's mission is to help children advance as Spanish language learners by interweaving playful exploration and cultural celebration throughout our signature curriculum.
Our goal is to inspire our students' love for the Spanish language by providing consistent, high-quality education. As such, Kallpachay's values are perseverance, inspiration, excellence, and the maximization of potential.
At Kallpachay we've walked in our clients' shoes, and we know finding a language program that takes into account all the stages of acquisition can be stressful.
Our classes place a high emphasis on speech production. Helping our students practice speaking Spanish as they are learning is a key component of our program. Built into the curriculum are daily class routines and games that encourage our students to interact using the Spanish they are learning.
All lessons are geared to the appropriate developmental stages of our students and with small class sizes, our instructors tailor their interactions and expectations to the levels of each student.
Kallpachay was established in 2012 to provide Spanish immersion services and tools to parents, educators, and administrators. We offer a full range of services that connect our clients to all aspects of the Spanish culture.