Upper Elementary Virtual Spanish Class (4th - 6th grades)
Tue, Nov 2, 2021 - Dec 14, 2021
---
Class Experience
Our older elementary schoolers are a joy to teach! This age group is "a whole new ballgame," meaning, their learning style is completely different. Both personal experience and research shows that as children approach puberty, their language learning mechanisms work differently than they did in early childhood. What does this mean? This means that we no longer approach language learning with a full immersion method, but rather use a combo of immersion & an explanatory approach. We present the language to them through fun and authentic displays of real-world language, but then guide them through it to help them make sense of the language, using their native language of English. (Students in this age group who are already advanced/fluent can look for other full immersion special subject classes). Still high-energy and engaging, lessons will help students fall in love with the Spanish language and want to learn more. We do this around a ton of fun themes (like outer space, camping, the farm, five senses, etc.) and allow plenty of time and space for students to ask questions, practice what they're learning, and help us brainstorm for future lessons. We can't wait to learn and explore in Spanish with your school-age learner!
(This class uses Spanish immersion and English instruction to help our older learners make sense of the language. We will provide plenty of authentic "real-world" language exposure, but then teach students how to use the language through mini-lessons, songs, games, and more.)
---
How To Participate
Attend class via Zoom video
This class will be hosted on Zoom video conferencing platform. You will receive an email 30 minutes before class starts with a link to the class and access instructions. We recommend you make sure your device is up to date and meets all system requirements before class.
Reviews for Bilingüitos Spanish Immersion
Based on 53 provider ratings
Loved:
Kaila brings such a fun and engaging energy to the class. My reluctant writer/reader looks forward to logging in weekly which is AMAZING!
Improvements:
For our schedule, a slightly later start time would be helpful.
Foundational Spanish Literacy I for advanced/fluent speakers (4 - 6 years)
Location: Online via Zoom
| Instructor: Kaila Diaz
Loved:
Miss Kaila makes it interactive and fun! D was so sad that it wasn't yet time for Spanish class this morning because she loves it so much.
Toddler Virtual Spanish Immersion Playclass (for 24 - 36 months)
Location: Online via Zoom
| Instructor: Kaila Diaz
Maria O.
Oct 18, 2021
Pumpkin Patch Field Trip (GrupoEXPLORE NoVA)
Loved:
We love Sarah JImena's energy and how she says all the student's names during Zumbini class. We also love seeing Sofía during class. My daughter always points and says: "Sofía!"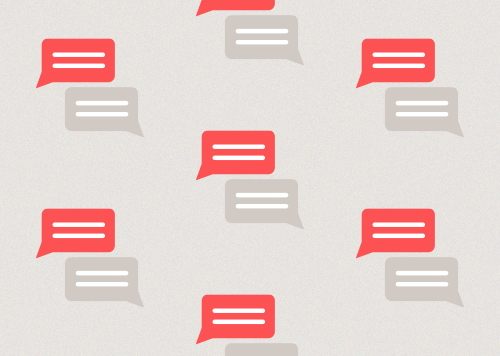 [RECORDINGS] Zumbini
Location: Online via Zoom
| Instructor: Recordings Class, Sarah Jimena Ocampo
Loved:
The music is fun, the movements are a good fit for the age group, and the instructor is cheery. We're really liking the new songs we're learning. It was also great that we got our full time this week since tech problems have kept the instructor from starting on time other weeks.
Improvements:
On a technical note, it's difficult to hear the instructor speaking while music is playing. We'd also love a little more interaction with the instructor. It's easy to find prerecorded yoga classes for kids on YouTube. However, a live class gives so much more opportunity for kids to build a relationship with the instructor, and the engagement of a live class (hearing her name, asking and answering questions, etc) is what keeps my child interested.
Virtual Parent & Me Yoga Class en Español (6 mo - 5 years)
Location: Online via Zoom
| Instructor: Brigitta White
---
---
About Bilingüitos Spanish Immersion
Bilingüitos exists to cultivate and celebrate bilingualism all around us. We are locally run Spanish immersion programs based out of Loudoun County, Virginia. As of summer 2020 we are also happy to be offering online programs. We offer language classes and programs for children of all ages — Mommy & Me, Preschool, Afterschool, you name it. We also have classes for adult learners because we believe in bilingualism for all! In addition to teaching language through classroom games, activities, and lessons, we also believe in enrichment programs (think interdisciplinary skills anywhere from science experiments to art projects to cooking classes to yoga) because we want our students to be able to use their bilingualism across all domains. Both at our facility and through off-site private/charter classes, we are committed to our local community. For all those in the pursuit of bilingualism, we extend the opportunity to learners of all linguistic backgrounds — native speakers, heritage language students, and second language learners alike. Our mission in the classroom is to create a positive multicultural learning environment where our students explore and discover freely, immerse themselves in a new language and culture, and gain the self-confidence they need as they grow into future bilingual leaders. Beyond the classroom, we are a vibrant and diverse community of families who are passionate about bilingualism and dedicated to instilling a lifelong love for learning in their children. We delight in bringing our local bilingual community together through playdates, storytimes, seasonal parties, movie nights, and other events all around Loudoun. Finally, through our online resources like our blog and podcast, we aim to equip parents with the knowledge and tools they need in order to forge the path to bilingualism for their children. We believe that adding and maintaining a second language is not always easy, but that it is always, A L W A Y S worth it!
Topics for Upper Elementary Virtual Spanish Class (4th - 6th grades)