Sat, Dec 18, 2021 - May 7, 2022
---
Class Experience
Enjoy a night out with your partner! Drop your kiddos off at the studio and catch up on holiday shopping, enjoy a Valentine's date, and celebrate the Mom in your life!
December 18th, February 12th, and May 7th
6-8:30 pm
$25/kid
Snacks, games, and learning a fun combo will be included.*
Drop off NO EARLIER than 6 pm, and pick up NO LATER than 8:30 pm.
*If your child has any food allergies or sensitivities, please send them with their own snack!
Other Things To Know
Pre-registration is required for attendance. We can transfer a missed session to another day with notice via email within 2 weeks of the original purchase.
---
water bottle
hair tie (hair in a braid, bun, or ponytail)
athletic wear OR dance wear
Reviews for Parent's Night Out
Based on 3 activity ratings
Loved:
Gave the parents some alone time.
Improvements:
Usually these are far more attended. There's been 20-30 kids there in past times. There needed to be an actual supper provided. The description said chicken tenders so we didn't feed our girls.
Loved:
The kindness and attention of the instructor and her assistants.
Improvements:
I'd love for Madeleine and Aimee to do more activities at this studio but schedule is difficult
Response from Music in Motion Dance Studio
We're so glad the girls had a good time at Parents' Night Out! We can't wait for them to join us for our next event. We love having you as a part of the community!
Reviews for Music in Motion Dance Studio
Based on 24 provider ratings
Loved:
Virginia Beach moms Facebook group
Loved:
The different sensory toys that are used. My daughter loves the scarves and shaker eggs.
Improvements:
Nothing of note. This class is absolutely wonderful.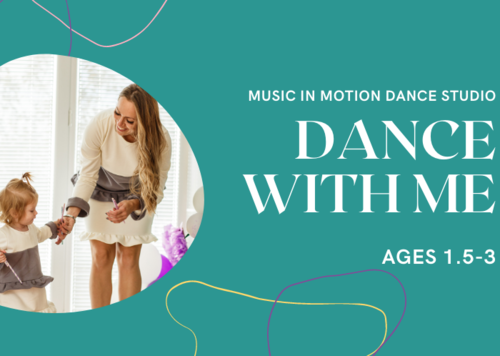 Dance With Me: Toddler Creative Movement
---
Music in Motion Dance Studio Location
Music in Motion Dance Studio
629 N Lynnhaven Rd, Virginia Beach, VA 23452
---
Meet your Instructor
Auriel's love of dance began in 2000 at the prestigious Encore Theatrical Arts Project in Fairfax, Virginia, where she performed at Wolf Trap, the Fairfax County Fair and competed in many dance competitions with New York Dance Alliance. Auriel attended Chantilly High School, in Chantilly, Virginia, where she was a member of the Thespian Honor Society. Read more about Auriel on our website!