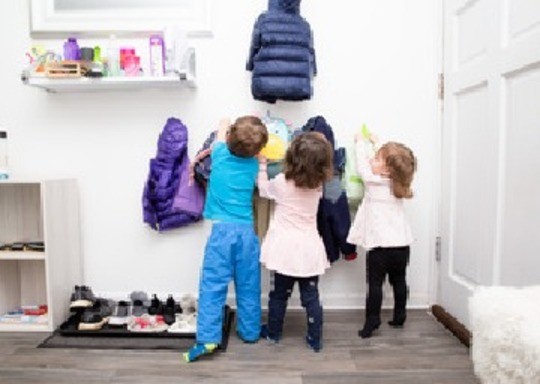 Mon, Sep 12, 2022 - Oct 24, 2022
Terry D., Octavia B., Maya Z.
---
Class Experience
Note: 
Hoboken registration is for Monday/Wednesday and Tuesday/Thursday. To register for both days use the Monday or Tuesday registration link. 
Maplewood registration is Monday/Wednesday/Friday and Tuesday/Thursday. 
At Little Bee Learning Studio, our mission is to meet little ones where they are, and give them the tools and support they need to grow. We understand and respect each stage of early childhood, and our 2-Hour Morning Drop Off Class is specifically designed to ease toddlers into independence and preschool routines. The classes are limited to five children and two instructors, to ensure each child receives personal attention and care during their morning routine, which includes art, music, group snack/lunch, circle time, sensory and free play. *There are no refunds for session cancellations. Please carefully read the dates of the session to be sure they align with your schedule before registering.
Reviews for Pre-K Prep
Based on 15 activity ratings
William (.
Aug 25, 2022
Loved:
How small it was and how attentive the teachers were!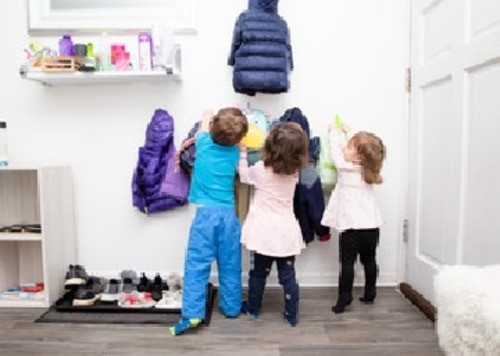 Pre-K Prep
Location: Maplewood Studio
| Instructor: Octavia Bailey, Sarah DeVizio
Loved:
Everett comes home happy and excited to tell me about Little Bee! We love the structure, teachers, and overall experience!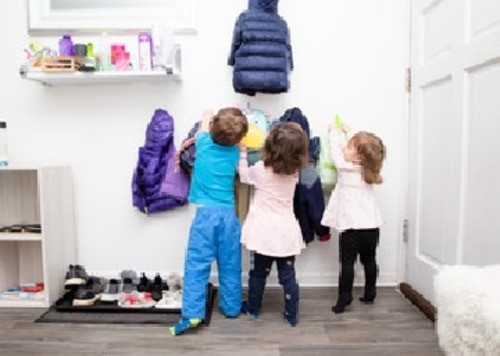 Loved:
This program has been a great opportunity for my son to socialize with other children in a safe, creative, joyful environment. He's learning how to listen & follow directions from an adult that's not one of his parents, participate in both group & independent play, and have a wonderful first school experience. He is excited to see his teachers and friends each week!
Improvements:
I would love to be able to enter the space at drop-off & pick-up, but absolutely understand and respect this Covid protocol. I appreciate that safety of staff & families is a priority!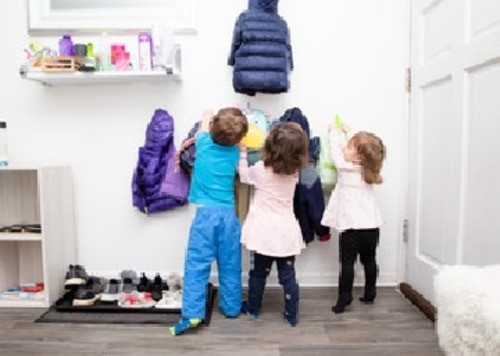 Pre-K Prep
Location: Maplewood Studio
| Instructor: Octavia Bailey, Terry DeMonte
Loved:
I love that my son is excited to go to school! He loves his teachers and his friends and it is clear he is well taken care of while he is there. I love that he comes home singing songs that he has learned in school or talks about books he has read. He clearly is learning and growing and I couldn't be happier!
Loved:
We love this class for our 2 year old! The teachers are wonderful and send weekly updates about what they do in class.
---
Little Bee Learning Studio Location
Maplewood Studio
187A Maplewood Ave, Maplewood, NJ 07040
---
About Little Bee Learning Studio
Little Bee Learning Studio is a space thoughtfully designed for the social, emotional, spiritual and intellectual well-being of children and their caregivers. In our "classroom" inspired studio we offer a variety of classes to inspire creativity, happiness and peacefulness within yourself and your child. Our space provides a special time for you to connect and engage with your child while also developing their language, senses and social/emotional skills. We also provide a welcoming community for caregivers to meet new people and share advice and ideas!