Babies & Toddlers Virtual Class
---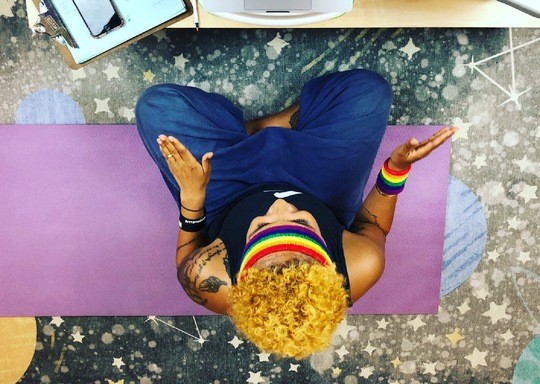 Thu, Sep 15, 2022 - Dec 8, 2022
---
Class Experience
A virtual music and movement class for babies and toddlers. Join us as we sing and play for 40 minutes through music and movement with traditional nursery rhymes as well as our own. Grab your instrument, a stuffy and a blanket to use as a parachute! With games, dancing & bubbles of course, we bring Lady B & Lavender Blues into your home! Lavender Blues is super interactive, perfect for 0-3s, FUN for the whole family!
Notes
You will receive an email 30 minutes before class with the Zoom class invitation.
Other Things To Know
---
How To Participate
You will receive an email 30 minutes before class starts with a link to the class and access instructions.
Reviews for Babies & Toddlers Virtual Class
Based on 9 activity ratings
Loved:
Lady B's energy and enthusiasm remain the highlight of my granddaughter's week. Her fun class always keeps her glued to the screen for the entire session.
Loved:
Upbeat, engaging, inclusive, and fun
Loved:
Lady B's energy, fun, new twist on some classic songs, personalized participation, use of sign language, personality - everything just fun.
Loved:
Each child is highlighted and is able to interact with Lady B. Her energy is so delightful and keeps my 1 year old smiling.
Loved:
Enjoyed the prompts like the parachute and bubble
---
About Lavender Blues
Lavender Blues is an educational music program for Babies and Toddlers designed by Lady B. There are no rules for Bunnies, just for grown-ups! Be mindful. Stay present. Have FUN with us!! Our philosophy is simple: LIVE, LOVE & LAUGH!!! Lavender Blues is about having fun, bonding with your child and bringing a positive, creative energy to brighten up your day!
Topics for Babies & Toddlers Virtual Class