Mon, Tue, Wed, Thu, Fri, Sat
Nov 21, 2022 - Nov 26, 2022
---
Class Experience
Looking for something fun to do during the Thanksgiving holiday? Enroll in our STEAM mini-camp! Throughout the day our instructors lead the campers through a number of hands-on projects,  each exploring a different STEAM topic. Campers also will have a chance to play with our futuristic technology!
**Thanksgiving Day (Hamptons + Tribeca Only) is a half day 9am-12pm. The difference will be refunded after registration**
Notes
Please pack a nut-free snack, lunch, water bottle, and warm clothing.
Other Things To Know
Cancellation requests must be made two weeks prior to the start of camp to receive a full refund minus the processing fees.
Reviews for iCAMP
Based on 60 provider ratings
Loved:
My kid was entertained and happy. Lots of wonderful activities.
Improvements:
More Minecraft time and assigned iPads.
Minecraft Club
Location: PS84
| Instructor: iCAMP Instructors
Loved:
Kids can do their own projects or the project suggested by instructors.
Loved:
My son is excited to go everyday and the teacher (Jacob) is very patient.
3D World Building
Location: PS84
| Instructor: iCAMP Instructors
Loved:
The engagement from the camp instructors
Improvements:
More outdoor play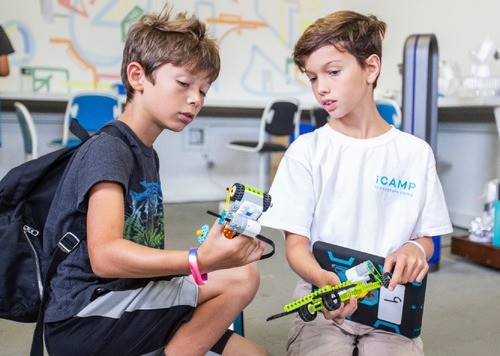 ---
iCAMP Location
iCAMP Hamptons
60 Millstone Rd, Bridgehampton, NY 11932
---
About iCAMP
Since launching in mid-2018, iCAMP has had over 1,000 students between the ages of 5-13 attend our STEAM programs. As we grow we are guided by our core value of creating educational programs that children are genuinely excited to attend. Today iCAMP offers a variety of in-person and virtual STEAM programs. We
hope to see you soon!
Topics for Hamptons Thanksgiving Camp