Sat, Oct 29, 2022 - Nov 19, 2022
---
Class Experience
ACT is excited to offer several unique stage combat workshops this Fall! Instructor Ronald Benson-El is certified in multiple stage combat disciplines and was recently a fight captain of the Netflix production Money Heist: The Experience NYC. A kind and calm instructor, Ronald will safely teach students stage falls, fake punches, kicks, throws with a smile. Students will learn a scene from The Princess Bride or Peter Pan to show off their new combat skills. Young actors interested in beefing up their resumes and developing new skills to use in high school productions will love this class!
Other Things To Know
Classes may be cancelled at any time and full refunds given minus a $10 fee. Refunds will be paid via check .
Reviews for Stage Combat for Kids!
Loved:
Siena had the best time at this class. She came home each week excited about what she was learning and anxious to share with her sisters and friends.
Reviews for Alexandria Children's Theatre
Based on 18 provider ratings
Loved:
This was a wonderful introduction to theater for my child; he had a great time! We will definitely be back for the next class. The location at Burgundy Farm was excellent (close by, easy parking, playground space to entertain younger sibling, beautiful stage, theater and facility).
Improvements:
Nothing really! Maybe just a little more lead time on pulling together costume materials would be helpful.
Loved:
My daughter loved it, loved her teacher, her friends, and the activities performed.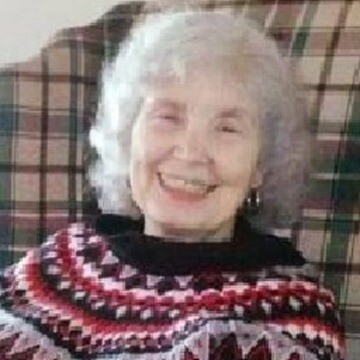 Linda C.
May 12, 2022
Loved:
I appreciate the great communication with the families of the students. E-mails about curriculum, changes, etc.. Our child considers it to be her "favorite activity" she does each week but she doesn't talk about it (or any other activity she does). Her singing voice seems to be better. She enjoys playing with her classmates after class on the playground equipment each week. The teacher seems well qualified and they have an aide who is very helpful and on top of things.
Improvements:
I was hoping they would offer a summer program.
Loved:
I as Lea's father did not attend but she said she loved it and wants more of it!!!
Musical Theatre Movement
Location: Online Only
| Instructor: Nikki Amico
---
Alexandria Children's Theatre Location
Burgundy Farm Country Day School Eastern Standard Time
3700 Burgundy Rd, Logan Loft Building, Alexandria, VA 22303
---
Meet your Instructor
Ronald Benson-El Jr is back in the DMV after spending 10 months in Brooklyn working on two live action productions put on by Netflix - Money Heist: The Experience NYC followed by acting in Stranger Things: The Experience NYC. Ronald has a passion for fight choreography and stunt work and his background of martial arts and ballet laid the groundwork for his physical prowess. A former American Ninja Warrior competitor, Ronald is excited to share his love of acting and movement with students!
---
About Alexandria Children's Theatre
Alexandria Children's Theatre provides creative movement and acting classes to help children become more confident expressing themselves creatively onstage, in their classrooms, and beyond!