Little Engineers and Little Coders
---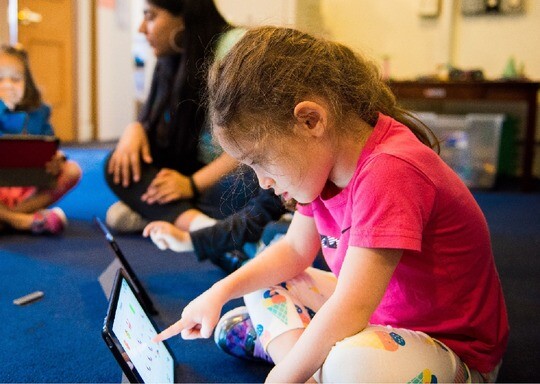 Wed, Jan 11, 2023 - Mar 29, 2023
---
Class Experience
Preschool age children are natural scientists, ready to explore and experiment. Our Little Engineers classes engage children's curiosity by utilizing a hands-on and playful curriculum. Through our specially designed building activities, songs, stories and movement, children have a blast while developing problem-solving and design-thinking skills. Each week our Little Engineers engage in a different theme, such as outer space or construction. Students rely on their visual perception and learn how to read blueprints. Little engineers may start shy, but they leave connected to their teammates and confident about their ability to build! After the building, students go into our coding and game design curriculum, where they learn the basics of programming logic through hands-on activities and MIT's introductory programming language called ScratchJr! Each thematic lesson, created and tested in the winter and spring of 2019, takes your child on an adventure in which their imagination comes to life through interactive stories and games. Our expert mentors and the software's interface make programming a snap! Literally. By snapping together graphical blocks, students learn to design, edit and modify characters, add their own voices, sounds, and movement, all while solving problems and developing foundational math and literacy skills. ScratchJr. was developed by Dr. Mitchel Resnick and associates of the MIT Media Lab. Dr. Resnick is one of Robofun's Board members and trusted advisors.
Notes
Please remember that Robofun requires students  to be provided with all utensils, water bottles, snacks and lunch for their snack and lunch times. Also, please provide sunscreen in advance for sunny days when we will go to the park at lunch time.
Other Things To Know
Cancellation for onsite Robofun Programs must be made within 2 week of the program date to receive a full refund, less a 7% processing fee. There are no refunds for programs cancelled less than 1 week prior to the start date.
Reviews for Little Engineers and Little Coders
Based on 4 activity ratings
Loved:
My 3.5 year old is loving the camps!
Loved:
My son said he did lots of fun stuff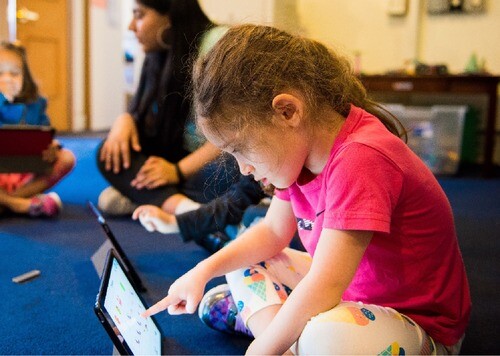 Little Engineers and Little Coders
Location: Robofun
| Instructor: Katie Marsh
Loved:
I love when my son comes home with something tangible, like today. He's in preschool so doesn't necessarily share too much of what happens during class- so as a parent I love to see for myself. He always looks so proud when he brings something home.
Improvements:
Possibly snap a few pictures ousting the session and share them via email with the enrolled families.
Response from Robofun
Dear Mallory, Thank you so much for your positive feedback! We're so happy your son is having a great experience. We work hard to get you pictures about once to twice a month and are working on exploring systems that would enable us to get them even more often than that. We are so appreciative that you took a moment to review us. Gratefully, Laura Hart (CEO and Founder)
Reviews for Robofun
Based on 68 provider ratings
Loved:
Building and learning how to code
Improvements:
Making the sessions longer
Spike Robotics for 3rd-6th Grade
Location: Robofun
| Instructor: Jane Chudinov
Loved:
After Day I, my son shared that doesn't want to attend another camp ever! He thinks Robofun is awesome!
Improvements:
I can comment more at the end of the week. Frankly, my son is having a great time.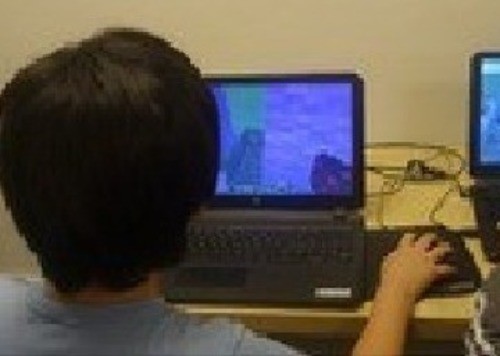 Minecraft & Circuits for 1st-2nd Grade
Location: Robofun
| Instructor: Aaron
Response from Robofun
Dear Anna, Thank you so much for your kind words. We really appreciate it and are thrilled that Jacob is having such a good time with us this week. Warmly, Laura Hart CEO & Founder
---
Robofun Location
Robofun
2672 Broadway, Loft A, New York, NY 10025
---
About Robofun
RoboFun offers dynamic workshops for children using cutting edge technologies. Children ages 3 – 12 (Pre-K to 6th grade) come to our studio on 102nd Street and Broadway in Manhattan to build and program robots, design and construct video games and make stop-motion animations. Your child will learn about engineering, coding, and creative thinking. Our work is based on children's innate passion and curiosity and our workshops allow children to become makers and designers. We run creative after-school programs and train teachers in over 100 schools in the New York City area.