WEEKLY PRIMARY CLASS JANUARY 2023
---
Mon, Jan 9, 2023 - Jan 30, 2023
---
Class Experience
Students will create works of Art in a variety of two dimensional and three dimensional mediums, styles and techniques. Classes are clustered around a central "theme" each month, and require NO previous experience or pre-requisite class.
Notes
These classes provide a variety of creative experiences, without year long commitment, and without the added expense of a vast list of costly supplies to purchase. All pertinent supplies are provided.
Other Things To Know
All fees are non-refundable, however, as a courtesy, we may reschedule your appointment if we have availability and provided you have given 24 hour notice in advance.
Reviews for ARTfullyLILIAN
Based on 52 provider ratings
Loved:
Teacher and explanation of technical skill
Loved:
My son flourished at his art with these classes! He's confident, and greatly improved
Response from ARTfullyLILIAN
Thank you for the positive review, Melissa. It has been my pleasure working with Gray and I have also witnessed a tremendous improvement in his confidence and overall skills. I hope he continues to apply himself in developing the his God-given talent with passion. <3
Loved:
My granddaughters have enjoyed all the classes they have taken, they love Mrs.Lilian, she takes time with them to teach them.
Response from ARTfullyLILIAN
Thank you, Jackie, for the positive review. It is always a pleasure having your sweet girls in the studio. I always look forward to seeing them and watching them problem-solve through the assignments, expressing their unique creativity and personality. I appreciate your trust and patronage. <3
Loved:
Mrs lillian is amazing and really takes the time with her students
WEEKLY GROUP CLASS NOVEMBER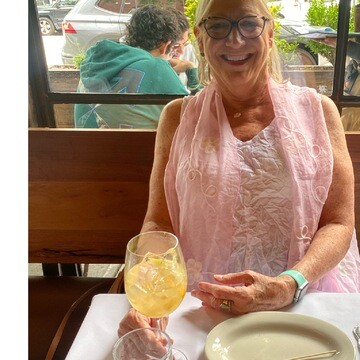 Judy B.
Oct 30, 2022
Loved:
I learned how to paint exactly what I was hoping to paint!!!
---
ARTfullyLILIAN Location
ARTfullyLILIAN Studio, LLC
3440 Lemmington Rd, Pensacola, FL 32504
---
---
About ARTfullyLILIAN
Ms. Lilian is a trained Art Educator with over 30 years of experience teaching and a lifetime of experience creating Art.She is skilled in an impressive array of mediums and techniques, but her passions sharing her heart which motivates her students to do the same through their own creativity.