Sew-Cool Sensory Makers Summer Camp
---
Mon, Tue, Wed, Thu, Fri
Jun 26, 2023 - Jul 28, 2023
---
Class Experience
Do you love exploring the science of how things are made?  Join us for our "Sew-cool" Sensory Science Makerz Summer Camp! This camp explores sewing, making and the science of how things are made. such as lip balms, lotions and other everyday items. Each week, we will explore a new theme, tools,  work with textiles, and create fun, fizzy, tactile experiments.
Choose from our weekly camp themes or join us for all 4 weeks of camp to experience the fun with new friends!
Week 1 (June 26-30) – Basics of Machine Sewing
Buckle up for a sewing bootcamp!
This week we will learn the basics of hand sewing, machine sewing and troubleshooting, and pattern reading to create a handful of one-of-a-kind projects like pillows, wallets, and draw-string bags.
Week 2 (July 10-14) – Intermediate Machine Sewing
Get ready to become the next sewing expert!
This week will build on the basics we learned in Week 1 to design, pattern, and sew a handful of projects ranging from fanny packs, pajamas, or backpacks for next school year. We will utilize exciting new materials and finishes.
Week 3 (July 17-21) – Sensory Science
Put on your safety goggles for some messy experiments in our Lab!
This week we will explore the intersection of making, mixing, and the molecular bonds that establish the foundation for innovation. We will navigate design and engineering through the lens of science, running experiments to create scents, non-newtonian fluids, natural colors, and slime.
Week 4 (July 24-28) – Sewing meets Science
Get ready for the remix!
This week we will put all our skills together to create something truly magical. We will draw inspiration from fine arts, fashion design, and home textiles, and gain insight into the endless possibilities within the world of textiles. We will create our own colors and patterns to dye and design one-of-a-kind textiles and turn them into sewing projects.
Sign up early and save!
Use code earlysumm3r at checkout for 8% off! Available until 3/31


Morning (9:00-11:30)
Student and teacher introductions, go over expectations and projects for the day
Project time, broken up with a snack break
Pre-lunch cleanup

Lunch at the playground! (11:30-12:30)
Afternoon (12:30-3:00)
Project time
End of day cleanup
This itinerary is subject to small changes depending on the size of the projects we run each day. We aim for all camp days to include several project options plus 1 hour of outdoor time to keep our students engaged mentally, physically, and creatively!
Other Things To Know
All bookings are non-refundable, but we are happy to help to move you into another class or camp. We can also issue a gift card in the amount of your payment.
---
Please pack lunch and a snack, as well as relevant outdoor gear for lunchtime (jackets, hats, sunscreen).
In the case of rain, we will break into groups and eat lunch inside. Depending on the severity of the rain we may still take a walk for some outdoor time, so please bring weather appropriate clothing. If we can't go outside at all, we'll play games and do stretching and movement activities.
If your child is staying for aftercare, we recommend packing an additional snack.
Reviews for Maker Studio Kidz
Based on 13 provider ratings
Loved:
My kiddo had a blast and came back with so many cute crafts!
Makerz Camp: Science, Sewing & Building
Loved:
Creative and fun projects with a wide variety of materials to work with. Great balance between curated and self-directed projects, giving kids flexibility to explore and express themselves through art/making. Bonus: a daily walk and lunch at the park!
Enchanted Makers: Winter Wonderland
Location: Maker Studio - Haight St
| Instructor: Amanda, Katherine, Studio Maker Studio Kidz, Serena
Loved:
The teachers are awesome and the space is warm and comfortable.
Improvements:
Nothing comes to mind.
Loved:
My child had a fabulous time at the drawing and painting class! They came home inspired to create, and they have already asked me when they can go back. So glad to have Maker Studio Kids in the neighborhood.
Improvements:
Please continue to reach out to families and publicize your classes! Weekday class times are a bit tough with school times. Maybe consider more weekend classes?
The Art of Painting & Drawing
Loved:
The instructor was really fun, nice, and easy to talk to during the camp. Instructions were easy to follow. My daughter thought that the final project was really cool.
Improvements:
Sewing project was a little difficult sewing by hand because it was hard to push the needle through the "leather". But after camp we finished with a sewing machine.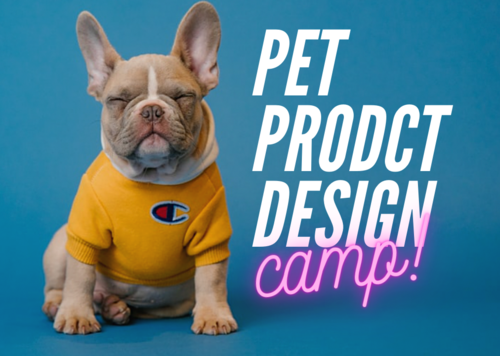 ---
Maker Studio Kidz Location
Alta Vista School
450 Somerset St, SF, CA 94134
---
About Maker Studio Kidz
Maker Studio SF is a mission driven non-profit organization that provides engaging instruction to unearth the inexorable link between creativity and engineering. Our unique approach was scientifically developed to expose the commonalities between seemingly unrelated subject matter. The goal of this process is to promote scientific thinking and to spark lifelong curiosity for our students.
Topics for Sew-Cool Sensory Makers Summer Camp