Little Makers STEM Adventure Summer Camp
---
Mon, Tue, Wed, Thu, Fri
Jun 26, 2023 - Jul 28, 2023
---
Class Experience
Get ready for a summer of creativity, innovation, and exploration in the Little Maker STEM Adventure Summer Camp! Designed for children aged 5-8, this program combines the excitement of adventure storytelling with hands-on STEM projects to build children's curiosity, playfulness, and problem-solving skills. Each week, children will embark on a new adventure storyline and unlock new skills to build our STEM toolbox of curiosity, play, and wonder.
With a focus on collaboration, communication, and teamwork, children will work together to complete challenges and projects. Join us for an unforgettable summer of wonder and discovery!
Choose from our weekly camp themes or join us for all 4 weeks of camp to experience the fun with new friends!
Week 1 (June 26-30) – Deep Sea Treasure Makers
Ahoy adventurous makers!
Over the course of this week we will be building, crafting, and storytelling through the deep blue. Projects include sea navigation tools like compasses and periscopes, learning how to tie a variety of knots, along with a collaborative art installation of sea animals and sea life.
Week 2 (July 10-14) – Magical Machine Makers
Get geared up little inventors!
Put your magical maker's hat on and let's get to innovating. Over the course of this week we will be building tools from scratch to create magical one-of-a-kind machines. Projects include 3D cardboard creatures with movable limbs, dream machines, and rube goldberg machines.
Week 3 (July 17-21) – Enchanted Mystical Makers
Frolic and twirl against the fairies and mischievous elves in faraway lands! This week you will enter the enchanted maker world to create a flurry of whimsical artful projects and explore potions and wizardry. Projects Include wizard brew, spell books, magical creatures, and fairy houses.
Week 4 (July 24-28) – Super STEM Adventure Makers
Let's make things that move, zoom, and glow! This week we will explore the principles of engineering, design, and construction to build "one-of-a-kind" projects using cardboard, electronics, and found objects. Projects include motorized objects, flying rockets, and light up creatures.
Sign up early and save!
Use code earlysumm3r at checkout for 8% off! Available until 3/31


Morning (9:00-11:30)
Student and teacher introductions, go over expectations and projects for the day
Large project #1, broken up with a snack break
Pre-lunch cleanup

Lunch at the playground! (11:30-12:30)
Afternoon (12:30-3:00)
Large project #2
Quick cleanup
Small project
Large project #3
End of day cleanup
This itinerary is subject to small changes depending on the size of the projects we run each day. We aim for all camp days to include a minimum of 4 projects plus 1 hour of outdoor time to keep our students engaged mentally, physically, and creatively!
Other Things To Know
All bookings are non-refundable, but we are happy to help to move you into another class or camp. We can also issue a gift card in the amount of your payment.
---
Please pack lunch and a snack, as well as relevant outdoor gear for lunchtime (jackets, hats, sunscreen).
In the case of rain, we will break into groups and eat lunch inside. Depending on the severity of the rain we may still take a walk for some outdoor time, so please bring weather appropriate clothing. If we can't go outside at all, we'll play games and do stretching and movement activities.
If your child is staying for aftercare, we recommend packing an additional snack.
Reviews for Maker Studio Kidz
Based on 13 provider ratings
Loved:
My kiddo had a blast and came back with so many cute crafts!
Makerz Camp: Science, Sewing & Building
Loved:
Creative and fun projects with a wide variety of materials to work with. Great balance between curated and self-directed projects, giving kids flexibility to explore and express themselves through art/making. Bonus: a daily walk and lunch at the park!
Enchanted Makers: Winter Wonderland
Location: Maker Studio - Haight St
| Instructor: Amanda, Katherine, Studio Maker Studio Kidz, Serena
Loved:
The teachers are awesome and the space is warm and comfortable.
Improvements:
Nothing comes to mind.
Loved:
My child had a fabulous time at the drawing and painting class! They came home inspired to create, and they have already asked me when they can go back. So glad to have Maker Studio Kids in the neighborhood.
Improvements:
Please continue to reach out to families and publicize your classes! Weekday class times are a bit tough with school times. Maybe consider more weekend classes?
The Art of Painting & Drawing
Loved:
The instructor was really fun, nice, and easy to talk to during the camp. Instructions were easy to follow. My daughter thought that the final project was really cool.
Improvements:
Sewing project was a little difficult sewing by hand because it was hard to push the needle through the "leather". But after camp we finished with a sewing machine.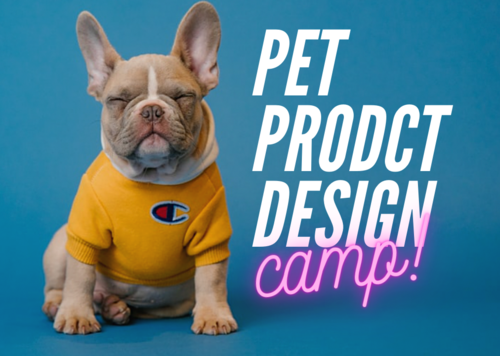 ---
Maker Studio Kidz Location
Alta Vista School
450 Somerset St, SF, CA 94134
---
About Maker Studio Kidz
Maker Studio SF is a mission driven non-profit organization that provides engaging instruction to unearth the inexorable link between creativity and engineering. Our unique approach was scientifically developed to expose the commonalities between seemingly unrelated subject matter. The goal of this process is to promote scientific thinking and to spark lifelong curiosity for our students.
Topics for Little Makers STEM Adventure Summer Camp