Mon, Apr 3, 2023 - May 15, 2023
---
Class Experience
The Speech Bubbles is a 60 minute, weekly social and language enrichment group for 3-5 year olds that promotes language skills, school readiness and pre-literacy skills.  This spring-themed session runs for 6 weeks and is based on a unique social skills and language curriculum that focuses on keeping skills simple, concrete and meaningful for our Speech Bubbles. Every session is framed as a themed "party" filled with sensory-based activities and pretend play. All activities, books and vocabulary will relate to that specific theme to capitalize on the learning potential of routines and consistency. Why use the party framework? Because what's more social than a party!

At Out of the Box Speech, our social and language groups are run by 2 speech-language pathologists with extensive experience working with children with language delays, difficulty with social skills and trouble with emotional regulation. Each group is made up of 6 Speech bubbles. Speech Bubbles receive individualized attention due to the small therapist to child ratio of each group.
The Speech Bubbles: The Articulation After Party! 
Now offering the option for a 90 minute class:Does your child have difficulty pronouncing certain sounds? Is it difficult for you or others to understand your child while having a conversation? Introducing the Articulation After Party! The Articulation After Party is a 30 minute add on to The Speech Bubbles program. We will focus on correct pronunciation of age appropriate sounds during language-rich activities. To encourage carryover of skills, we will provide weekly activities for additional practice at home. In order to sign up for the Articulation After Party, you must be signed up for the Speech Bubbles group.You can sign up for The Speech Bubbles: The Articulation After Party by checking the "extended time" button upon registration. The class will take place Mondays from 4:30-6:00 PM
Reviews for Little Bee Learning Studio
Based on 47 provider ratings
Loved:
High energy, super nice instructor
Improvements:
Nothing had a great time
Loved:
Wonderful, caring teachers! Lots of fun, engaging activities for the little ones
Improvements:
3 days a week and 3 hr options (8:30-11:30 ) would be great.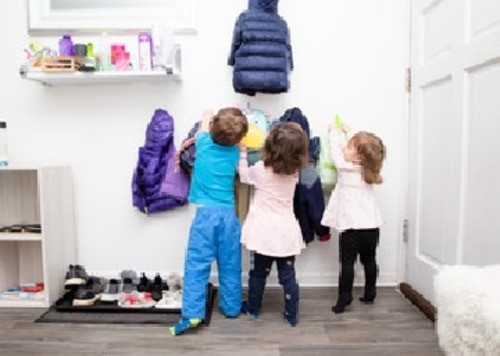 Loved:
My daughter loves going to school! She particularly loves the various art projects and is so proud to come home with her work. The teachers have also been incredibly patient with her as she has navigated separation anxiety and finding her voice with her peers.
Hoboken Preschool Deposit Fall 2022
Jacqueline S.
Oct 24, 2022
Loved:
Lots of fun toys, books and arts and crafts to keep the kids busy. The time flew by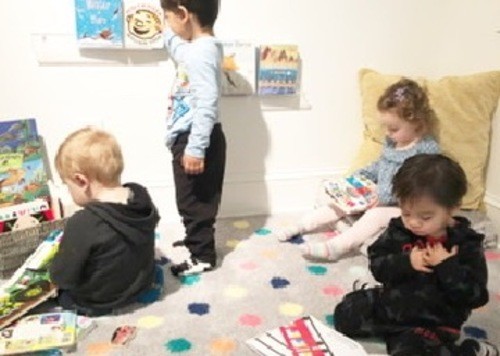 Loved:
The Parent-Infant Guidance class is the highlight of my week-- having this time dedicated to simply being present and undistracted with my infant is so special to me. I feel I have had the opportunity to bond with him in a whole new way and I cannot express the amount of joy I feel in observing him move through this safe play space.
Improvements:
I recognize that the class is led by the children, so extending the class isn't really an option. But I always feel like the time flies by! I wish there were more opportunities for us to come together (perhaps virtually) as a parents group to check in with each other. That said, I do feel like Angela is always available via email to answer questions and offer support.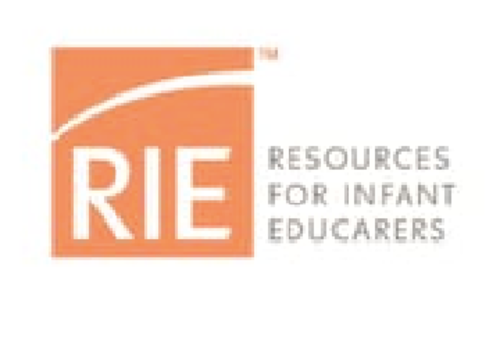 RIE Back Babies/Mobile Infants Class
Location: Maplewood Studio
| Instructor: Angela Fisher-Solomon
---
Little Bee Learning Studio Location
Hoboken Studio - 4th Street
163 4th Street, Hoboken, NJ 07030
---
About Little Bee Learning Studio
Little Bee Learning Studio is a space thoughtfully designed for the social, emotional, spiritual and intellectual well-being of children and their caregivers. In our "classroom" inspired studio we offer a variety of classes to inspire creativity, happiness and peacefulness within yourself and your child. Our space provides a special time for you to connect and engage with your child while also developing their language, senses and social/emotional skills. We also provide a welcoming community for caregivers to meet new people and share advice and ideas!