Sewing Circle Intermediate
---
Sat, Mar 25, 2023 - May 27, 2023
---
Class Experience
Join us for our  Intermediate Sewing Circle  class. This class is for students who have participated in one of our beginner machine sewing classes. Take your sewing and Fashion projects to the next level and continue to expand your skills and knowledge in the art of sewing. The class will lead with 1-2 instructed projects then will be  students lead projects.
Attendance / Cancelation Policy
Planned absences with advanced notice of 24 hours or more are eligible for class credit. Students are allowed two absences for class credit per semester session.
This allows us time to alert our staff and make other adjustments to our schedules and studio. Absences communicated to us with less than 24 hours notice are not eligible for class credit, though a makeup class may be scheduled at our discretion


Notes
If you would like to work on a specific project, send us an email and we can find the best class and teacher for you studio@makerstudiokidz.com
Intermediate Sewing Class you will learn:
More Advanced sewing techniques
More advance and complex projects
Expand your Pattern making skills
Other Things To Know
All bookings are non-refundable, but we are happy to help to move you into another class or camp. We can also issue a gift card in the amount of your payment.
---
We will provide:
Sewing machines
All the tools you will need to complete a project
A selection of fabrics and trims -
A selection of patterns
Reviews for Maker Studio Kidz
Based on 13 provider ratings
Loved:
My kiddo had a blast and came back with so many cute crafts!
Makerz Camp: Science, Sewing & Building
Loved:
Creative and fun projects with a wide variety of materials to work with. Great balance between curated and self-directed projects, giving kids flexibility to explore and express themselves through art/making. Bonus: a daily walk and lunch at the park!
Enchanted Makers: Winter Wonderland
Location: Maker Studio - Haight St
| Instructor: Amanda, Katherine, Studio Maker Studio Kidz, Serena
Loved:
The teachers are awesome and the space is warm and comfortable.
Improvements:
Nothing comes to mind.
Loved:
My child had a fabulous time at the drawing and painting class! They came home inspired to create, and they have already asked me when they can go back. So glad to have Maker Studio Kids in the neighborhood.
Improvements:
Please continue to reach out to families and publicize your classes! Weekday class times are a bit tough with school times. Maybe consider more weekend classes?
The Art of Painting & Drawing
Loved:
The instructor was really fun, nice, and easy to talk to during the camp. Instructions were easy to follow. My daughter thought that the final project was really cool.
Improvements:
Sewing project was a little difficult sewing by hand because it was hard to push the needle through the "leather". But after camp we finished with a sewing machine.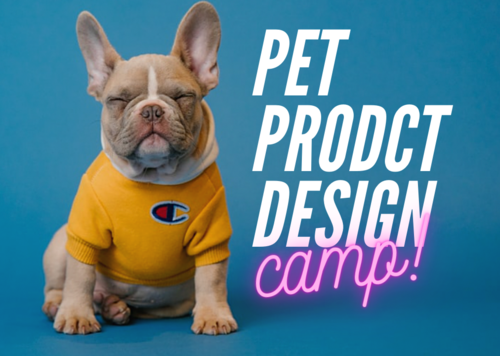 ---
Maker Studio Kidz Location
Maker Studio Kidz - Octavia St
600a Octavia St, SF, CA 94102
---
About Maker Studio Kidz
Maker Studio SF is a mission driven non-profit organization that provides engaging instruction to unearth the inexorable link between creativity and engineering. Our unique approach was scientifically developed to expose the commonalities between seemingly unrelated subject matter. The goal of this process is to promote scientific thinking and to spark lifelong curiosity for our students.
Topics for Sewing Circle Intermediate