Leadership In Training Camp
---
Mon, Tue, Wed, Thu, Fri
Jul 10, 2023 - Jul 14, 2023
---
Class Experience
Our Teen Leadership camp is designed for campers ages 13+ to obtain skills they need to become a Camp Leader. Teens will learn what it takes to work with campers and gain real world work and life experience through communication skills, management techniques and building their self-confidence.
Campers will be broken up into age appropriate groups.
Our camps are designed to promote mental health and inspire creativity. The benefits of art will be taught on a small-scale by our talented teaching artists during your week-long camp.
CAMP HOURS
Full-day camp hours: 8:30am - 4:00pm, Monday-Friday
Drop off: 8:30 - 9:00am I Pick Up: 4:00 - 4:30pm
Morning Extended Camp: 7:30am-8:30am
Afternoon Extended Camp: 4:30pm-5:30pm
CAMP RATIOS
Age 5 - 1 staff to 6 children
Ages 6 to 8 - 1 staff to 8 children
Ages 9 to 14 - 1 staff to 10 children
Ages 15 to 18 - 1 staff to 12 teens
OUR CAMP STAFF
Each camp leader is selected through an extensive hiring process to ensure the safest environment for everyone. Our training program includes:
CPR and First Aid certification
Behavior guidance and trauma informed care
Child protection and abuse prevention
General risk management and prevention
Support campers with special needs
Heat and sun protection safety


WEEKLY CAMP THEMES
Week 1: June 19 -23 - Under the Sea
Week 2: June 26-30 - Mermaid & Pirates
Week 3: July 3-7 - Space Academy
Week 4: July 10-14 - Jurassic Quest
Week 5 : July 17-21 - Fairies & Dragons
Week 6: July 24-28 - Superheroes Assemble
Week 7: July 31- August 4 - Disney
Week 8: August 7 - 11 - Witches and Wizards
Week 9: August 14-18 - Detective Challenge
Week 10: August 21-25 - Luau Aloha
PAYMENT OPTIONS
Two payment options are available for your convenience:
1. Pay now: Pay your full balance including a $50 non-refundable deposit per camp week.
2. Pay later: Pay an up-front $50 non-refundable deposit per camp week then make monthly payments until camp. The total balance is due 14 days before the first day of camp.
7:30 - 8:30am - Morning Extended Care
8:30 - 9:00am - Drop-Off
9:00 - 9:30am - Daily Check-In
9:30 - 10:30am - Activity Rotation 1
10:30 - 10:45am - Snack Break
10:45 - 11:45am - Activity Rotation 2
11:45am - 12:30pm - Lunch
12:30 - 1:15pm - Group Time
1:15 - 2:30pm - Activity Rotation 3
2:30 - 2:45pm - Snack Break
2:45 - 3:45pm - Activity Rotation 4
3:45 - 4:30pm - Closing/Clean Up/Pick-Up
4:30 - 5:30pm - Afternoon Extended Care
Camps will spend at least 2 rotations focusing on their camp specialty. Additional rotations may be spent at activity stations like arts and crafts, STEAM, songs games and more! Some weeks may have special activities that include outside vendors such as jumpy days, reptile visits, ect.
---
Lunch and snacks
Athletic/Comfortable clothing for outdoor play and inside learning
Close toed shoes
Labeled Water bottle
Lunch and Snacks
Leave valuables at home
Reviews for Dynasty Dance Co.
Based on 9 provider ratings
Loved:
My 3 year old daughter and 5 year old son took Alexis' hip hop class for the first time either of them has had an experience with a dance class… they both LOVED it! Alexis is patient, fun and engaging with the children and made it a fun experience for the whole class (and the parents). Thank you for an amazing first experience!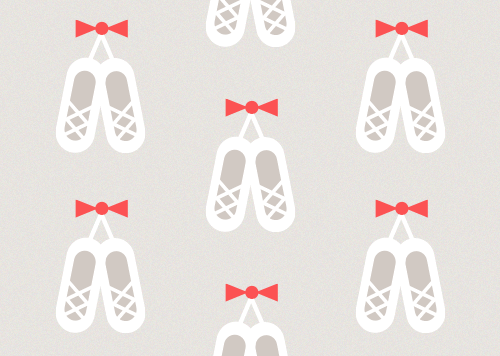 Photoshoot + Trial Class - Mini Hip Hop (Ages 2-5)
Loved:
My daughter loves Miss Alexis! I love that the class is basic and good for beginners. My daughter has a hard time staying focused and is easily distracted so I love that only one class happens at a time (verses multiple classes going on at once). Definitely would recommend!
Loved:
I love that Alexis shows how much she loves what she does but also that she cares about those who want to learn.
Improvements:
This last class was a little crazy, but I'd say Alexis handled everything very, very well so there's nothing that needs improving as of now. Plus a little crazy sometimes is expected. The kids are so young.
Loved:
Alexis was wonderful with the kids! My daughter is 2.5 and every routine was great for her age.
Improvements:
N/a, if it were closer we'd come all the time!
Loved:
It was perfect for my almost three year old. It was her first teacher lead class.. very interactive and a good way to practice turn taking. Instructor was a great balance of guidance and encouragement. She LOVED the second class, where she practiced various dance positions and danced to music.
Improvements:
Keep up things like in the second class where you taught first and second position, holding flowers, etc- she loved it. The obstacle course was cute, but I think she liked the dancing more. :) she loved the ribbon dancing at the end.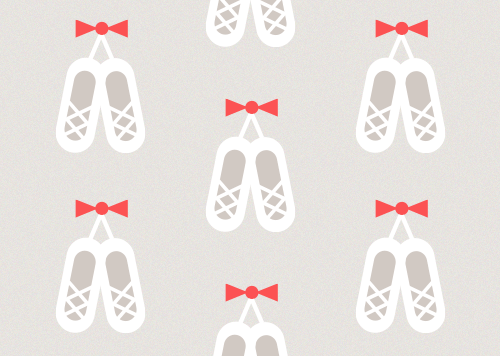 ---
Dynasty Dance Co. Location
Starlight Dance Studio
6506 El Cajon Blvd # H, San Diego, CA 92115
---
About Dynasty Dance Co.
Our mission is to provide underserved youth and families with opportunities that expand their expectations and ambitions through dance education, academic support, childcare and family services.