Ajna Dance Company is New York's premier South Asian performing arts organization specializing in artistic and authentic dance classes, arts education and performances. The company was created in 2012 by Minila Shah with the purpose of making Indian dance and culture more accessible to people and students of all backgrounds. Ajna dancers and teaching artists are trained in a broad range of South Asian and western dance styles and offer highly skilled and personalized instruction. Ajna performance company's signature style blends the grace and technique of classical dance with the freedom and fun of Bollywood music and dance.
Upcoming Classes at Ajna Dance Company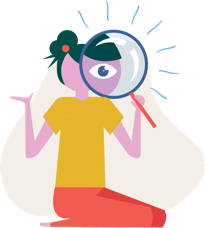 We didn't find anything that matched your search.
Try adjusting or removing your filters.
Reviews for Ajna Dance Company
Loved:
Alisha is terrific and the style of dance is very fun. I'm thoroughly enjoying it!
Improvements:
Nothing comes to mind.
Loved:
The song, choreography and the instructor are all amazing.
Improvements:
I feel the cost can be less given that it takes 4 sessions to learn one song.
Loved:
I love that I was able to take an online class from Ajna especially since I don't live in NYC anymore. I hold the Ajna brand to high standards because that's how it presented itself when the classes started in NYC. But this online class didn't reflect the brand's standards, unfortunately.
Improvements:
I wish the instructor would've (1) given specific feedback (esp when asked) instead of a generic comment to everyone; (2) shared a recording of the entire choreo instead of 80% of it (including a recording from the back); (3) not had someone walking in the background to collect food deliveries; (4) repeated the steps over and over and over to really teach us. I wish the choreo was just Bollywood & Bhangra instead of mostly hip-hop.
Loved:
My daughter LOVES her Bollywood dance class and instructor, Sneha. It's really fun for her, and she's learned a ton.
Frequently Asked Questions about Ajna Dance Company
What is the address of Ajna Dance Company (At )?
The address of Ajna Dance Company (At ) is .
What types of activities does Ajna Dance Company offer?
Ajna Dance Company provides classes in the following types: Dance
What age groups does Ajna Dance Company serve?
Ajna Dance Company provides classes for kids ages 4 - 18+ yrs.
What is Sawyer's relationship to Ajna Dance Company?
Ajna Dance Company is powered by Sawyer, the easy-to-use business management software powering the best children's activity providers across the country.
Does Ajna Dance Company offer online classes?
Ajna Dance Company offers online activities. Please filter by online activities in order to view Ajna Dance Company's full online class offerings.
Does Ajna Dance Company offer in-person summer camps?
Ajna Dance Company doesn't have summer camps on their schedule yet. If you're searching for enriching camps for your family, discover hundreds in our summer camp hub.
Does Ajna Dance Company offer virtual summer camps?
There are no virtual summer camps on Ajna Dance Company's schedule yet — but that doesn't mean you can't explore top virtual camps for your family! Head to our summer camp hub to discover virtual summer camps for all ages and interests.