Ajna Dance Company is New York's premier Indian dance company, specializing in artistic and authentic choreography. The company was created in 2012 with the purpose of sharing Indian dance in all its forms – folk, classical, and film – with a global and diverse audience. Ajna offers classes in a number of styles for dancers of all levels. These include Bollywood, Bhangra, classical Indian dance (Bharathanatyam and Kathak), semi-classical blend, Gujarati folk dance, cardio dance, and yoga-movement. Weekly group classes (available for both children and adults) teach technique, conditioning, expression, and choreography.

1.5 - 18+ yrs

27 Locations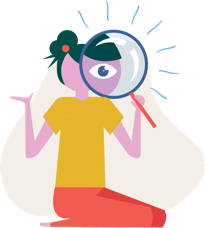 No activities scheduled at this time. Please check back at a later date.
Frequently Asked Questions
What types of activities does Ajna Dance offer?
Ajna Dance provides classes in the following types: Dance, Music
What age groups does Ajna Dance serve?
Ajna Dance provides classes for kids ages 1.5 - 18+ yrs.
What is Sawyer's relationship to Ajna Dance?
Ajna Dance is powered by Sawyer, the easy-to-use business management software powering the best children's activity providers across the country.
Does Ajna Dance offer online classes?
Ajna Dance does not currently offer online activities.