Alex Makes Art is on a mission to create a unique and interactive experience through virtual art programming. Alex Makes Art teaches an array of classes to kiddos around the globe. Check out SAVI, Crafternoons on Zoom, 1:1's, or have Alex host your next shebang!
Upcoming Classes at Alex Makes Art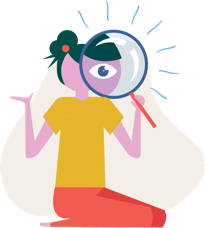 We didn't find anything that matched your search.
Try adjusting or removing your filters.
Reviews for Alex Makes Art
Based on 43 provider ratings
Loved:
My daughter thrived in her private class. Miss Alex guided all of my daughter's creative ideas around an agreed-upon theme into a personal self-expression that inspired continued growth in the subject. Her positive spirit and seasoned expertise, combined with my daughter's enthusiasm and drive, made the experience of making art full of wonder and joy.
1-on-1 Virtual Art Lesson with Miss Alex!
Location: Zoom
| Instructor: Alexandra Adamo
Denise B.
Aug 9, 2021
Loved:
I really like the instructor and the class a lot. The instructor is always lively and prepared.
Improvements:
The instructor was not on the website on Twitch and I couldn't get the class this weekend, not the one before. The Twitch site says, "No videos available."
Denise B.
Aug 2, 2021
Loved:
Great 😇 instructor and class usually. Note: Parent comment on previous review.
Improvements:
Please stop using multiple websites for the children! Use one website linked to Sawyer and/ or the usual direct link to Khai, and not Twitch...
Denise B.
Aug 2, 2021
Loved:
We usually enjoy the classes and discussion, and instructor. We really enjoy the time slot as well and that it's therapeutic after a long week 😘!
Improvements:
Use one website for the Sawyer classes virtually. Take into consideration that not every parent wants their children/child surfing and connecting to foreign sites that mostly adults access. Personally, I don't want to keep adding space consuming Apps on our devices. Amen. Send notifications for the class start time and links, and any changes and cancellations ahead of time as a courtesy like Super now.com does.
Denise B.
Jul 8, 2021
Loved:
Very nice 👍 group and instructors? I really appreciate that they kept everyone attentive and involved, and they were fair in soliciting the students for a response in discussion. Wonderful 😊😘 experience!
Improvements:
May be nice to have a younger group on a different day 💖.
FAQs about Alex Makes Art
What types of activities does Alex Makes Art offer?
Alex Makes Art provides classes in the following types: Art, Cooking, Events, Paint, Gaming, Performance, Technology, Academic, Draw, Sewing, Programming, Adventure, Outdoor, Open Play, Pod Learning, Ceramics, Mindfulness
What age groups does Alex Makes Art serve?
Alex Makes Art provides classes for kids ages 6 mo - 18+ yrs.
What is Sawyer's relationship to Alex Makes Art?
Alex Makes Art is powered by Sawyer, the easy-to-use business management software powering the best children's activity providers across the country.
Does Alex Makes Art offer online classes?
Alex Makes Art offers online activities. Please filter by online activities in order to view Alex Makes Art's full online class offerings.
Does Alex Makes Art offer in-person summer camps?
Check out summer camps from Alex Makes Art above! To explore all summer camps on Sawyer, head to our summer camp hub.
Does Alex Makes Art offer virtual summer camps?
To explore online summer camps from Alex Makes Art, check out their page above. To explore all summer camps on Sawyer, head to our our new summer camp hub.