We specialize in healthy, fun, hands-on cooking lessons that explore international cuisine with children. We're less concerned about drilling in "what's good for us" and more on finding out that cooking is fun. Together we develop basic kitchen skills such as kitchen safety, knife technique, measuring, an appreciation of kitchen tools and the various techniques each recipe requires. In handing the students the ingredients, giving them agency over the production of the meal and allowing them to smell, taste, measure and manipulate each part of the cooking process, we hope to open up a new perspective on food and help students begin a lifetime of cooking nourishing food. At the end of every lesson we have the opportunity to taste the dish we've made together.We don't believe in "kids menus" and there are no "picky eaters," but real food in tastes, combinations, and textures we have yet to explore. For instance, while we might think we don't like tomatoes, we often find our watermelon-tomato gazpacho pretty tasty.We believe healthy, wholesome food is for everyone, and attempt to keep our classes affordable to everyone: they are almost always free! We utilize fresh, local, seasonal, and organic ingredients whenever possible While we are cognizant and sensitive to the variety of food allergies prevalent, the foods we share are for most every child, whatever the age, who declares he is "Allergic to Salad."There are only two rules in the cooking kitchen:1) Try everything2) You don't have to like it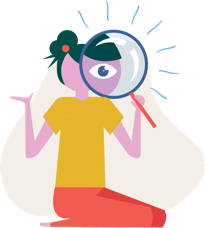 We didn't find anything that matched your search.
Try adjusting or removing your filters.
Reviews for Allergic to Salad
Loved:
Instructor was very knowledgable
Improvements:
It was underwhelming that she was just reading the handout at first, though once the conversation got going it became helpful. Also would be good to have had a more concrete plan of action coming out of the class.
Parent Class - Adventurous Eaters: Baby-Led Weaning (Williamsburg)
Improvements:
The instructor just read from a handout and then proceeded to describe food. They didn't even bother with photos, nor the recipes they claim to provide. I left halfway through. I didn't need to pay $45 to be told it's ok to feed my baby food. A complete waste of time.
Parent Class - Adventurous Eaters: Baby-Led Weaning (Williamsburg)
Improvements:
I didn't learn anything that is not easily accessible online. Also the instructor mentioned honey is fine for babies if In baked goods. I googled that when I got home, it's not true. I was also hoping for some more info on the Heimlich if my child chokes. She just demonstrated by swinging her hands and said she didn't know any child that has choked. I do, so her confidence feels inappropriate.
Parent Class - Adventurous Eaters: Baby-Led Weaning (Williamsburg)
Frequently Asked Questions
What types of activities does Allergic to Salad offer?
Allergic to Salad provides classes in the following types: Acting, Adventure, Art, Dance, Draw, Exercise, Jazz, Meditation, Mindfulness, Outdoor, Theatre, Yoga, Cooking, Science, Steam, Stem, Nature, Events, Academic, Reading
What age groups does Allergic to Salad serve?
Allergic to Salad provides classes for kids of all ages and adults.
What is Sawyer's relationship to Allergic to Salad?
Allergic to Salad is powered by Sawyer, the easy-to-use business management software powering the best children's activity providers across the country.
Does Allergic to Salad offer online classes?
Allergic to Salad offers online activities. Please filter by online activities in order to view Allergic to Salad's full online class offerings.