Ages 1 - 18+ yrs
Ages 1 - 18+ yrs
Upcoming Classes at Art with Amy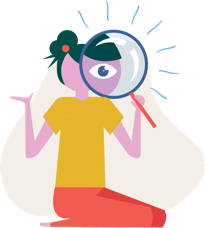 We didn't find anything that matched your search.
Try adjusting or removing your filters.
Reviews for Art with Amy
Based on 14 provider ratings
Loved:
Fun and affordable art classes with creative themes.
Improvements:
I can't think of anything, my daughter always has a blast at these classes.
Loved:
My daughter came home with the biggest smile on her face. She had the absolute best time. She also kept telling us how much she liked her instructors. Thank you for making her day!
Improvements:
More activities like this!!
Loved:
This is a perfectly engaging, thoughtfully and lovingly orchestrated class in a beautiful setting. My 2.5 year old daughter and I were over the moon with our first experience and can't wait to go back. It's the perfect blend of free art play and thoughtful setup with none of the anxiety of doing it all at home!! The snack and story time at the end were the cherry on top. Also the perfect start to a fun outing in nearby alameda.
Loved:
My two year old loves this class so much! She is exposed to so many new projects and items, it is a wonderful experience. Miss Amy and Miss Teresa are excellent.
Loved:
My daughter loves this class.
FAQs about Art with Amy
What types of activities does Art with Amy offer?
Art with Amy provides classes in the following types: Art
What age groups does Art with Amy serve?
Art with Amy provides classes for kids ages 1 - 18+ yrs.
What is Sawyer's relationship to Art with Amy?
Art with Amy is powered by Sawyer, the easy-to-use business management software powering the best children's activity providers across the country.
Does Art with Amy offer online classes?
Art with Amy does not currently offer online activities.
Does Art with Amy offer in-person summer camps?
Check out summer camps from Art with Amy above! To explore all summer camps on Sawyer, head to our summer camp hub.
Does Art with Amy offer virtual summer camps?
There are no virtual summer camps on Art with Amy's schedule yet — but that doesn't mean you can't explore top virtual camps for your family! Head to our summer camp hub to discover virtual summer camps for all ages and interests.