Ages 5 - 18+ yrs
Ages 5 - 18+ yrs
Ms. Lilian is a trained Art Educator with over 30 years of experience teaching and a lifetime of experience creating Art.She is skilled in an impressive array of mediums and techniques, but her passions sharing her heart which motivates her students to do the same through their own creativity.
Upcoming Classes at ARTfullyLILIAN
Reviews for ARTfullyLILIAN
Based on 44 provider ratings
Loved:
I loved learning new skills using oil pastels, acrylics, and watercolors. The atmosphere of the class was comfortable and welcoming. Ms. Lilian was a great instructor. She was kind and patient. -Katherine (12 years old)
PAINTING SUMMER BLUES (JULY)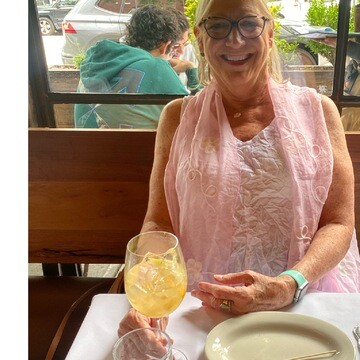 Judy B.
Jul 16, 2022
Loved:
Her art room how soothing it was just to be there. Very peaceful.
Loved:
My daughter absolutely loves it and I will book as many as I can!
Improvements:
Nothing that I can think of. I can't thank you enough!
COLORFUL SUMMER FUN (JUNE)
Loved:
Instructor is very knowledgeable and helpful !! Everything!!
Loved:
Our 13 year old granddaughter loves all the classes she attends, so does the 8 year old. They have created the most wonderful art pieces.
Improvements:
We have had no issues.
WEEKLY DRAWING CLASS MAY 2022
FAQs about ARTfullyLILIAN
What types of activities does ARTfullyLILIAN offer?
ARTfullyLILIAN provides classes in the following types: Art, Draw, Paint, Private Lesson
What age groups does ARTfullyLILIAN serve?
ARTfullyLILIAN provides classes for kids ages 5 - 18+ yrs.
What is Sawyer's relationship to ARTfullyLILIAN?
ARTfullyLILIAN is powered by Sawyer, the easy-to-use business management software powering the best children's activity providers across the country.
Does ARTfullyLILIAN offer online classes?
ARTfullyLILIAN does not currently offer online activities.
Does ARTfullyLILIAN offer in-person summer camps?
Check out summer camps from ARTfullyLILIAN above! To explore all summer camps on Sawyer, head to our summer camp hub.
Does ARTfullyLILIAN offer virtual summer camps?
There are no virtual summer camps on ARTfullyLILIAN's schedule yet — but that doesn't mean you can't explore top virtual camps for your family! Head to our summer camp hub to discover virtual summer camps for all ages and interests.