Baby Ballet Long Island Classes have been developed by Nicola Ciotta, Graduate of the Northern Ballet School, England and a Royal Academy of Dance certified teacher. Classes are specially designed with toddlers in mind. Dancers can start from walking age through to 4 years of age, and have been developed to encourage the confidence of expression through movement whilst learning the ballet basics in a fun and nurturing atmosphere. The 30 - minute structured classes offer a magical introduction into the world of ballet, engaging children in age-appropriate dance, whilst learning rhythm, posture, co-ordination and balance through a fun, structured class. Teachers are encouraging and positive and family and friends are very welcome to come and watch. Its all part of the performance! Watch your child interact with others, learn to take instruction, make new friends and discover new ways to communicate and create.

1.5 - 7 yrs

15 Locations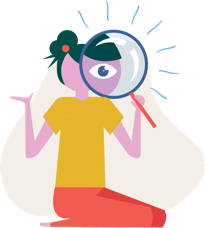 No activities scheduled at this time. Please check back at a later date.
Frequently Asked Questions
What types of activities does Baby Ballet Long Island offer?
Baby Ballet Long Island provides classes in the following types: Dance, Ballet
What age groups does Baby Ballet Long Island serve?
Baby Ballet Long Island provides classes for kids ages 1.5 - 7 yrs.
What is Sawyer's relationship to Baby Ballet Long Island?
Baby Ballet Long Island is powered by Sawyer, the easy-to-use business management software powering the best children's activity providers across the country.
Does Baby Ballet Long Island offer online classes?
Baby Ballet Long Island offers online activities. Please filter by online activities in order to view Baby Ballet Long Island's full online class offerings.