Bluejack Kids offers group based social skills programs and training for school age children. Developing social and emotional skills is crucial in supporting a child's healthy development and well-being. Bluejack Kids emphasizes the importance of social emotional learning as it directly impacts a child's relationships, ability to communicate with others, and overall happiness. Our goal is to provide children with the tools they need to thrive emotionally and socially - both in the classroom and on the playground.

4 - 11 yrs

1 Location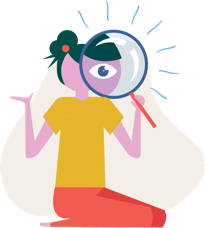 No activities scheduled at this time. Please check back at a later date.
Frequently Asked Questions
What types of activities does Bluejack Kids offer?
Bluejack Kids provides classes in the following types: Academic
What age groups does Bluejack Kids serve?
Bluejack Kids provides classes for kids ages 4 - 11 yrs.
What is Sawyer's relationship to Bluejack Kids?
Bluejack Kids is powered by Sawyer, the easy-to-use business management software powering the best children's activity providers across the country.
Does Bluejack Kids offer online classes?
Bluejack Kids does not currently offer online activities.