Books and Cookies (Monica and Andy Santa Monica)
Rethinking the way we share books, bring stories to life and build community around literacy! From private group classes, drop-in activities at local children's play spaces and retail stores, birthday parties and our specialty offering of a curated book selection to BUY, BORROW or GIVE! We will celebrate books with high energy, interactive family story time events through out the city. Through movement, instrument and parachute play, crafts and more, we will bring books to life!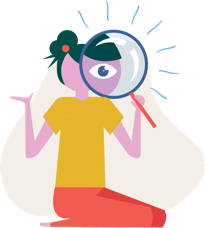 We didn't find anything that matched your search.
Try adjusting or removing your filters.
Reviews for Books and Cookies
Based on 14 provider ratings
Loved:
A wonderful alternative for those kids staying at home. Chudney is absolutely amazing with children!
Improvements:
Its perfect!
Loved:
Very engaging, great content
Improvements:
Can't think of anything
Amy T.
Nov 25, 2020
Loved:
The instructor was amazing, engaging and so delightful! My kid had a blast.
Improvements:
Everything was perfect!
"I am Thankful" Story Time
Location: Online Only
| Instructor: Chudney Ross
Loved:
Perfect amount of time overall and directed at individual kids.
Improvements:
Not much! This was perfect for my 5 year old.
Loved:
The teacher, Chudney was great! Our daughter loved the class!
Read, Sing, Learn and Play with Books and Cookies
Frequently Asked Questions
What is the address of Books and Cookies (At Monica and Andy Santa Monica)?
The address of Books and Cookies (At Monica and Andy Santa Monica) is 395 Santa Monica Blvd Suite #206 Santa Monica, CA 90401 - Downtown.
What types of activities does Books and Cookies offer?
Books and Cookies provides classes in the following types: Music, Reading, Events, Outdoor, Dance
What age groups does Books and Cookies serve?
Books and Cookies provides classes for kids ages 0 mo - 6 yrs.
What is Sawyer's relationship to Books and Cookies?
Books and Cookies is powered by Sawyer, the easy-to-use business management software powering the best children's activity providers across the country.
Does Books and Cookies offer online classes?
Books and Cookies offers online activities. Please filter by online activities in order to view Books and Cookies's full online class offerings.