At Brooklyn Sewcial we make fashionable sewing and modern crafting available to everyone. Through after-school classes, and camps for children and Adult workshops we are building a community to motivate creatives, and a fun place to hang with friends.

5 - 18+ yrs

2 Locations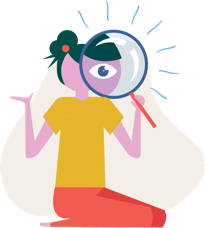 No activities scheduled at this time. Please check back at a later date.
Frequently Asked Questions
What types of activities does Brooklyn Sewcial offer?
Brooklyn Sewcial provides classes in the following types: Art, Events, Academic, Science, Stem, Music, Nature, Private Lesson, Reading, Theatre, Technology, Open Play, Dance, Exercise
What age groups does Brooklyn Sewcial serve?
Brooklyn Sewcial provides classes for kids ages 5 - 18+ yrs.
What is Sawyer's relationship to Brooklyn Sewcial?
Brooklyn Sewcial is powered by Sawyer, the easy-to-use business management software powering the best children's activity providers across the country.
Does Brooklyn Sewcial offer online classes?
Brooklyn Sewcial offers online activities. Please filter by online activities in order to view Brooklyn Sewcial's full online class offerings.