Since 2008, CARE Actor has been encouraging kids to open their minds and let loose their imaginations. We teach kids ages 2-15 throughout Northern Virginia and Maryland. ​We believe creativity boosts children's confidence, allowing them to tap into their full potential. We also witness theater bringing students together, helping them develop team-building and problem-solving skills. Performance may be the end result, but we emphasize the process and the journey.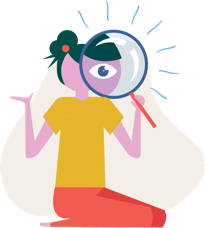 We didn't find anything that matched your search.
Try adjusting or removing your filters.
Reviews for CARE Actor
Based on 16 provider ratings
Loved:
Imaginative, well run and engaging! My kid really enjoyed this class.
Loved:
I really enjoyed all the activities we did, and the instructor(s) are really nice.
Improvements:
Something that would need to be improved would be the variety of activities in each session. We participated in a lot of the same ones each time.
Virtual Improv Class (Ages 5-7)
Location: Online via ZOOM
| Instructor: Agatha Orio
Loved:
My daughter had a good time with the acting games
Loved:
Collaborative storytelling and engagement with each child
Frequently Asked Questions
Does CARE Actor offer discounts for first time customers?
CARE Actor does offer a 20% discount for new customers.
What types of activities does CARE Actor offer?
CARE Actor provides classes in the following types: Acting, Art, Drama, Performance, Steam, Theatre, Events, Technology, Reading, Music
What age groups does CARE Actor serve?
CARE Actor provides classes for kids of all ages and adults.
What is Sawyer's relationship to CARE Actor?
CARE Actor is powered by Sawyer, the easy-to-use business management software powering the best children's activity providers across the country.
Does CARE Actor offer online classes?
CARE Actor offers online activities. Please filter by online activities in order to view CARE Actor's full online class offerings.
Does CARE Actor offer in-person summer camps?
Check out summer camps from CARE Actor above! To explore all summer camps on Sawyer, head to our summer camp hub.
Does CARE Actor offer virtual summer camps?
To explore online summer camps from CARE Actor, check out their page above. To explore all summer camps on Sawyer, head to our our new summer camp hub.