The BPL system is the fifth largest library system in the nation, existing independently alongside the New York Public Library (serving the Bronx, Manhattan and Staten Island) and the Queens Borough Public Library. Consisting of 58 branches, plus an outstanding business library in Brooklyn Heights, the BPL system stands testament to the dedication of many generations of public servants.Central Library is Brooklyn's home library, and one of New York City's foremost cultural, civic and educational institutions. In 2015, it received over 1.3 million visits, and items from its collections circulated over 1.7 million times. Please register for classes at: http://www.bklynlibrary.org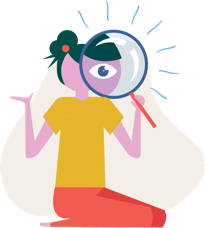 We didn't find anything that matched your search.
Try adjusting or removing your filters.
Reviews for Brooklyn Public Library
Based on 14 provider ratings
Loved:
Instructor & her format were both excellent!
Loved:
Instructor was engaging and had a beautiful voice. My 4 year old enjoyed it!
Loved:
the class didn't happen
Improvements:
share activities that are not cancelled
Improvements:
The time wasn't accurate. Wasn't able to participate because it happened at 1:30pm.
Frequently Asked Questions
What types of activities does Brooklyn Public Library offer?
Brooklyn Public Library provides classes in the following types: Music, Reading, Academic, Art, Yoga, Events, Science, Language, Exercise
What age groups does Brooklyn Public Library serve?
Brooklyn Public Library provides classes for kids ages 0 mo - 12 yrs.
What is Sawyer's relationship to Brooklyn Public Library?
Brooklyn Public Library is powered by Sawyer, the easy-to-use business management software powering the best children's activity providers across the country.
Does Brooklyn Public Library offer online classes?
Brooklyn Public Library offers online activities. Please filter by online activities in order to view Brooklyn Public Library's full online class offerings.
Does Brooklyn Public Library offer in-person summer camps?
Brooklyn Public Library doesn't have summer camps on their schedule yet. If you're searching for enriching camps for your family, discover hundreds in our summer camp hub.
Does Brooklyn Public Library offer virtual summer camps?
There are no virtual summer camps on Brooklyn Public Library's schedule yet — but that doesn't mean you can't explore top virtual camps for your family! Head to our summer camp hub to discover virtual summer camps for all ages and interests.