Danielle Pomo teaches yoga and mindfulness to children of all ages in Brooklyn, NY. In addition to teaching in after school programs, nursery schools and Pre-K classes, she also holds classes, workshops and private events for children and families in Park Slope and Bay Ridge.

3 mo - 17 yrs

5 Locations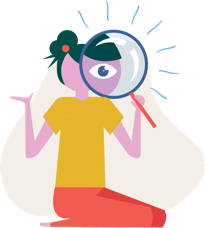 No activities scheduled at this time. Please check back at a later date.
Frequently Asked Questions
What types of activities does Changing Seasons Yoga offer?
Changing Seasons Yoga provides classes in the following types: Academic, Exercise, Events, Gym, Music, Reading, Sports, Open Play, Outdoor
What age groups does Changing Seasons Yoga serve?
Changing Seasons Yoga provides classes for kids ages 3 mo - 17 yrs.
What is Sawyer's relationship to Changing Seasons Yoga?
Changing Seasons Yoga is powered by Sawyer, the easy-to-use business management software powering the best children's activity providers across the country.
Does Changing Seasons Yoga offer online classes?
Changing Seasons Yoga does not currently offer online activities.