Danielle Pomo teaches yoga and mindfulness to children of all ages in Brooklyn, NY. In addition to teaching in after school programs, nursery schools and Pre-K classes, she also holds classes, workshops and private events for children and families in Park Slope and Bay Ridge.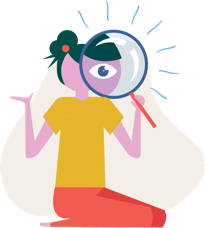 We didn't find anything that matched your search.
Try adjusting or removing your filters.
Frequently Asked Questions
What types of activities does Changing Seasons Yoga offer?
Changing Seasons Yoga provides classes in the following types: Academic, Exercise, Events, Gym, Music, Reading, Sports, Open Play, Outdoor
What age groups does Changing Seasons Yoga serve?
Changing Seasons Yoga provides classes for kids ages 3 mo - 17 yrs.
What is Sawyer's relationship to Changing Seasons Yoga?
Changing Seasons Yoga is powered by Sawyer, the easy-to-use business management software powering the best children's activity providers across the country.
Does Changing Seasons Yoga offer online classes?
Changing Seasons Yoga does not currently offer online activities.