Since its humble beginnings, Growing With Music has become the tri-state areas premier provider of early childhood Musikgarten instruction. We also proudly offer a wide range of classes and private lessons for music learners of all ages and abilities. By focusing their natural inclination, Growing With Music (by way of the Musikgarten curriculum) helps young children develop a love of music and the skills to play it, and provides an incredible bonding experience for parents and their children, through a series of activity-filled age-appropriate lessons. Each activity is carefully selected to foster your childs mental, physical, social, and emotional development through the fun of music and movement.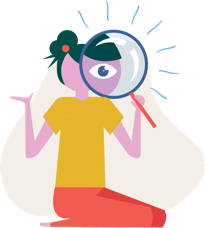 We didn't find anything that matched your search.
Try adjusting or removing your filters.
Reviews for Growing With Music
Based on 8 provider ratings
Loved:
We love the different songs and activities! Every class is a little different. My son looks forward to this class every week!
Loved:
Interactive and fun for everyone!
Loved:
Matt is great with the kids
Loved:
This class exposed my daughter to musical concepts with her peers present. She learns just as much from Tracy as she does watching the other kids in the class. Tracy is wonderful! She's kind and patient, and she approaches the lesson in a fun and interactive way. When my daughter, or any other child, acts out and distracts the class, Tracy embraces it and goes with the flow. I highly recommend Growing With Music! Class packs or full semester registrations also make for great gifts!
Improvements:
The class is truly great and I have no complaints. The only difficulty we personally have is getting to class on time (we do an evening class) because my husband and I both work; so having class a little later might be nice. However, I understand that as a business, Tracy deserves to have a life after work as well. We make it work. Maybe also offer gift cards to purchase? I know some grandparents who would love to buy them.
Loved:
The variety of activities
Improvements:
Cooler room
Frequently Asked Questions
What types of activities does Growing With Music offer?
Growing With Music provides classes in the following types: Music, Theatre, Art
What age groups does Growing With Music serve?
Growing With Music provides classes for kids of all ages and adults.
What is Sawyer's relationship to Growing With Music?
Growing With Music is powered by Sawyer, the easy-to-use business management software powering the best children's activity providers across the country.
Does Growing With Music offer online classes?
Growing With Music does not currently offer online activities.