Jhalak Dance Academy offers various forms of dance classes. Our academy prides itself on the quality of instruction in all of their classes. Jhalak's dance instructors are trained in many various forms of dance and are also trained in teaching dance to students. These instructors are fully trained and very talented. Jhalak instructors aim to put their full potential in making Jhalak students the best.Jhalak aims to spread the culture of dance into the lives of not only Indians but people of all cultures and religion. We believe that anybody can dance. Jhalak also offers a special package for those with financial disadvantages to be able to learn dance and excel in it. Jhalak Dance Academy believes in the motto: "Dance with your Heart!" With this motto, Jhalak will continue to teach and thrive to all those with a passion for dance.

0 mo - 18+ yrs

10 Locations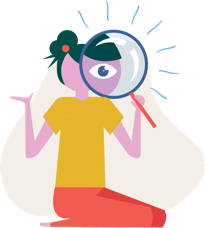 No activities scheduled at this time. Please check back at a later date.
Frequently Asked Questions
What types of activities does Jhalak Dance Academy offer?
Jhalak Dance Academy provides classes in the following types: Dance, Events, Gym, Exercise
What age groups does Jhalak Dance Academy serve?
Jhalak Dance Academy provides classes for kids of all ages and adults.
What is Sawyer's relationship to Jhalak Dance Academy?
Jhalak Dance Academy is powered by Sawyer, the easy-to-use business management software powering the best children's activity providers across the country.
Does Jhalak Dance Academy offer online classes?
Jhalak Dance Academy does not currently offer online activities.