Junior Explorers Enrichment Adventure Club offers fun experiences with a twist! Our programs combine traditional camp activities such as scavenger hunts, cooking, LEGOs, crafts, and games with the latest hands on educational practices. The children wont even know they are learning - they will be too busy having fun! Our camps are designed to enhance Social Skills, Math, Science, and Reading skills. Junior Explorers offers part-time/full time camps that aim to provide an experience over summer and breaks that will foster a love of learning and keep your child engaged/active!

0 mo - 17 yrs

4 Locations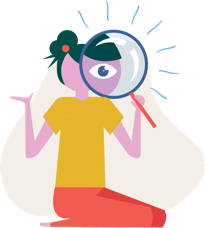 No activities scheduled at this time. Please check back at a later date.
Frequently Asked Questions
What types of activities does Junior Explorers offer?
Junior Explorers provides classes in the following types: Academic, Steam, Stem, Open Play, Paint, Art, Outdoor, Sports, Exercise, Gym, Science, Events, Nature
What age groups does Junior Explorers serve?
Junior Explorers provides classes for kids ages 0 mo - 17 yrs.
What is Sawyer's relationship to Junior Explorers?
Junior Explorers is powered by Sawyer, the easy-to-use business management software powering the best children's activity providers across the country.
Does Junior Explorers offer online classes?
Junior Explorers offers online activities. Please filter by online activities in order to view Junior Explorers's full online class offerings.