Kallpachay's mission is to help children advance as Spanish language learners by interweaving playful exploration and cultural celebration throughout our signature curriculum. Our goal is to inspire our students' love for the Spanish language by providing consistent, high-quality education. As such, Kallpachay's values are perseverance, inspiration, excellence, and the maximization of potential. At Kallpachay we've walked in our clients' shoes, and we know finding a language program that takes into account all the stages of acquisition can be stressful. Our classes place a high emphasis on speech production. Helping our students practice speaking Spanish as they are learning is a key component of our program. Built into the curriculum are daily class routines and games that encourage our students to interact using the Spanish they are learning. All lessons are geared to the appropriate developmental stages of our students and with small class sizes, our instructors tailor their interactions and expectations to the levels of each student. Kallpachay was established in 2012 to provide Spanish immersion services and tools to parents, educators, and administrators. We offer a full range of services that connect our clients to all aspects of the Spanish culture.
Reviews for Kallpachay
Based on 22 provider ratings
Loved:
That my daughter is enjoying herself and even though she's not advanced with Spanish.. this class makes her feel confident
Improvements:
I'm not sure.. she's on headphones so I'm not Listening. She seems to be engaged all the time
Virtual Winter Spanish Camp
Loved:
Very kind instructors and very helpful. The zoom classes are well prepared.
Improvements:
Templates that need to be printed each week separated out into their own document and sent on their own.
Loved:
The teachers and staff are kind. They really make an effort to keep the kids engaged throughout the entire hour. Even with virtual learning they found a way to bring in various medias options to keep the kids interested.
Improvements:
Advise parents to mute themselves if they are having personal conversations. Also, keep the teachers consistent.
Response from Kallpachay
Hello Vanessa, Thank you for your review! We are happy to know Valentino is enjoying his time in our classes. Our goal is to make Spanish fun and exciting for all our students and families. Our team appreciates all feedback that helps us grow and improve. Thank you for sharing the classroom observation this helps our program coordinator Melody as she leads our teachers and counselors.
Loved:
Entertaining and fun art projects! Love that Maestra Laura is constantly encouraging the kids to speak in spanish only.
Improvements:
Would love some more challenging activities (writing, presenting in spanish, etc).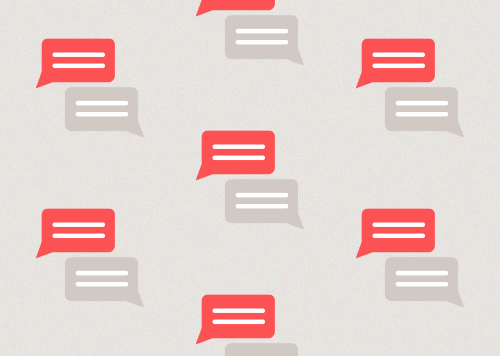 Backyard Spanish | COURTNEY P. & CO.
Response from Kallpachay
Thank you for sharing your feedback with us. Laura will be happy to supplement the lessons for your pod with additional learning challenges. Our Kallpachay team is on it! Violeta will be checking back in with you at the end of the week to be sure that we are on the right track with the implementation of those activities. Your input and satisfaction is important to us!
Loved:
We love Kallpachay! The team who run Kallpachay are always friendly and helpful and full of excitement and encouragement for the children. My daughter absolutely loves going to camp even virtually. It is wonderful as her parent to watch her confidence in her Spanish explode.
Response from Kallpachay
Thank you for these thoughtful comments. Our team will be delighted to learn that what we are doing is making a difference in your world right now! We look forward to all the fun we have coming up in the next months as we reach more language development milestones with your daughter. Thanks for sharing!
Frequently Asked Questions
Does Kallpachay offer discounts for first time customers?
Kallpachay does offer a 20% discount for new customers.
What types of activities does Kallpachay offer?
Kallpachay provides classes in the following types: Spanish, Academic, Language, Pod Learning, Dance, Exercise, Open Play, Yoga, Art, Draw, Paint, Music
What age groups does Kallpachay serve?
Kallpachay provides classes for kids of all ages and adults.
What is Sawyer's relationship to Kallpachay ?
Kallpachay is powered by Sawyer, the easy-to-use business management software powering the best children's activity providers across the country.
Does Kallpachay offer online classes?
Kallpachay offers online activities. Please filter by online activities in order to view Kallpachay 's full online class offerings.