Ages 7 - 16 yrs
Ages 7 - 16 yrs
ABOUT US Kids 4 Coding bridges the gap between what kids learn in traditional academic classes and what they need to succeed in our rapidly evolving tech-based society. With more than 20 years in public education and private entrepreneurship, the founders of Kids 4 Coding have established partnerships with tech experts, educators and entrepreneurs to develop a highly engaging curriculum integrating trending technologies and 21st Century Learning. Now in its 8th year of operation, Kids 4 Coding continues to develop new programs and serve new communities each year. More than 20,000 Kids 4 Coding alumni have attended on-campus and virtual tech programs since 2014.
Upcoming Classes at KIDS 4 CODING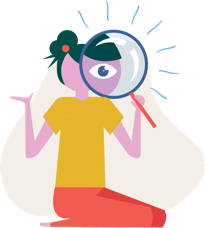 We didn't find anything that matched your search.
Try adjusting or removing your filters.
Reviews for KIDS 4 CODING
Based on 100 provider ratings
Loved:
My child LOVED the Minecraft activities.
Improvements:
Provide computers so kids don't have to lug the back and forth.
CREATIVE CODERS | Half-Day Afternoon
Loved:
Damon is coming out of an all girls gymnastics camp at the YMCA. He is loving being with the boys again and learning about Minecraft. He has taken classes online throughout Covid but says it's awesome bring on site.
Improvements:
Damon says the laptops are sometimes "laggy"
Loved:
My child loved both the Scratch work and the free time.
MINECRAFT CODE WIZARDS | Half-Day Afternoon
Loved:
My son really enjoyed the week-long summer camp. He was excited to learn about coding in Minecraft and Scratch. He made friends by the end of the week and came home excited to tell me about what he had learned.
Improvements:
Overall, it was a very positive experience. 1. It would be helpful to get a follow-up email at the end of the session with suggestions for how families can help the kids continue the work at home. For example, providing us with information about how to log in to the coding application for Minecraft or directions for an easy coding activity that they could do at home. 2. My son reported that they watched a full-length movie, The Croods, during the camp and I'm wondering why this would happen.
Response from KIDS 4 CODING
We value your feedback. This helps us consider improving our program. As for the movie, this provides a time for children and staff to have lunch and so we show a movie during this time over 2 or 3 days. In addition, the children have planned recreational planned outside time. Denise, Co-Founder/Owner
Loved:
Minecraft and music beats
FAQs about KIDS 4 CODING
What types of activities does KIDS 4 CODING offer?
KIDS 4 CODING provides classes in the following types: Academic, Coding, Gaming, Programming, Steam, STEM, Technology, Pod Learning
What age groups does KIDS 4 CODING serve?
KIDS 4 CODING provides classes for kids ages 7 - 16 yrs.
What is Sawyer's relationship to KIDS 4 CODING?
KIDS 4 CODING is powered by Sawyer, the easy-to-use business management software powering the best children's activity providers across the country.
Does KIDS 4 CODING offer online classes?
KIDS 4 CODING offers online activities. Please filter by online activities in order to view KIDS 4 CODING's full online class offerings.
Does KIDS 4 CODING offer in-person summer camps?
Check out summer camps from KIDS 4 CODING above! To explore all summer camps on Sawyer, head to our summer camp hub.
Does KIDS 4 CODING offer virtual summer camps?
To explore online summer camps from KIDS 4 CODING, check out their page above. To explore all summer camps on Sawyer, head to our our new summer camp hub.