KidzArt is a fine art studio offering both in-studio and virtual art classes, camps, and birthday parties for children ages 5-12. Visit us online at http://kidzartcary.com/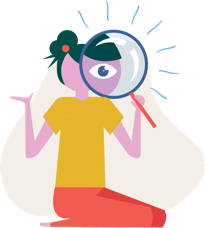 We didn't find anything that matched your search.
Try adjusting or removing your filters.
Reviews for KidzArt Cary
Based on 5 provider ratings
Loved:
The instructor is awesome. She is great with the kids and keeps them engaged the entire time.
AFTER-SCHOOL ART CLUB ( TUES) | Aug-Oct | *All Supplies Provided!*
Loved:
My son loved this class- following along, making some small talks along the way. The projects are good with clear instructions.
Improvements:
Some suggestions on the coloring aspects as well with emphasis on shades. It would be great if the student gets emailed the instructor drawn picture so that any unfinished work can be done by the student later on.
How-To-Draw: Animals & Wildlife *August Classes*
Loved:
I love that the class will incorporate famous artist work as inspiration, and I especially loved that Wayne Thiebaud was featured today! I appreciated that the subject also was very kid friendly (lollipops!), and I always love the tips shared for the medium in these classes. The instructor also did a great job balancing comments of participants (authentically and enthusiastically!) and refocusing everyone on the art project.
Improvements:
It would be great to know in advance what the inspiration/reference will be for the class!
Loved:
Our daughter loves how the instructors interact with her and all the great themes. Her drawing skills have improved significantly since attending
Frequently Asked Questions
What types of activities does KidzArt Cary offer?
KidzArt Cary provides classes in the following types: Art, Draw, Paint
What age groups does KidzArt Cary serve?
KidzArt Cary provides classes for kids ages 5 - 12 yrs.
What is Sawyer's relationship to KidzArt Cary?
KidzArt Cary is powered by Sawyer, the easy-to-use business management software powering the best children's activity providers across the country.
Does KidzArt Cary offer online classes?
KidzArt Cary offers online activities. Please filter by online activities in order to view KidzArt Cary's full online class offerings.