KidzArt is the International Leader in Arts Education!KidzArt Windward Summer Camps up for Registrations!Why KidzArt?KidzArt Kailua is locally owned! All KidzArt programs offer a safe, mistake-free environment that encourages students to take risks. Students relax, focus, see art from a different perspective and succeed with work that astounds them.ART CAMPS, WORKSHOPS, AFTERSCHOOL ART CLASSES, PARTIESPreschool Age 3 1/2 to KindergartenGrades K-6TeenzArt for Middle School Studentsand Adults!PARTIESKidzArt Birthday PartiesAdult Paint Parties (canvas, silk, watercolor, etc.)Corporate collaborative art ice-breakers and team-building exercises using art = fun and creative!WE CAN COME TO YOUParties, special events, regular weekly classes for your school or organization.

3 - 12 yrs

1 Location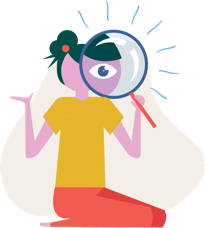 No activities scheduled at this time. Please check back at a later date.
Frequently Asked Questions
What types of activities does KidzArt Hawaii offer?
KidzArt Hawaii provides classes in the following types: Art, Draw, Events, Theatre
What age groups does KidzArt Hawaii serve?
KidzArt Hawaii provides classes for kids ages 3 - 12 yrs.
What is Sawyer's relationship to KidzArt Hawaii?
KidzArt Hawaii is powered by Sawyer, the easy-to-use business management software powering the best children's activity providers across the country.
Does KidzArt Hawaii offer online classes?
KidzArt Hawaii does not currently offer online activities.