Lavender Blues is an educational music program for Babies and Toddlers designed by Lady B. There are no rules for Bunnies, just for grown-ups! Be mindful. Stay present. Have FUN with us!! Our philosophy is simple: LIVE, LOVE & LAUGH!!! Lavender Blues is about having fun, bonding with your child and bringing a positive, creative energy to brighten up your day!

0 mo - 3 yrs

11 Locations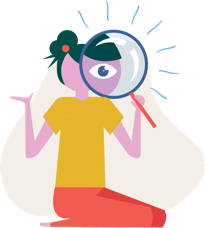 We didn't find anything that matched your search.
Try adjusting or removing your filters.
Frequently Asked Questions
What types of activities does Lavender Blues offer?
Lavender Blues provides classes in the following types: Events, Music
What age groups does Lavender Blues serve?
Lavender Blues provides classes for kids ages 0 mo - 3 yrs.
What is Sawyer's relationship to Lavender Blues?
Lavender Blues is powered by Sawyer, the easy-to-use business management software powering the best children's activity providers across the country.
Does Lavender Blues offer online classes?
Lavender Blues offers online activities. Please filter by online activities in order to view Lavender Blues's full online class offerings.