The LMproject was founded in 2005 at the invitation of the International Children's Festival, to perform at the Wolftrap performance theater in Virginia. All of the shows and masterclasses are geared towards introducing students of every age to the creative and collaborative process through the fundamentals of theater and dance. Come follow along with our host and amazing dancer/singers as they bring the audience into the world of Broadway, and show us all the things it takes to put on a big Broadway musical! Get up on stage with our performers as they teach us how to tap dance! Learn the different types of dance, and all the different people it takes!

5 - 18+ yrs

2 Locations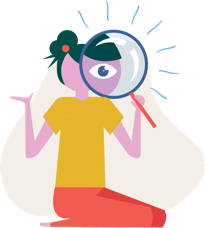 No activities scheduled at this time. Please check back at a later date.
Frequently Asked Questions
What types of activities does NYC'S LMproject offer?
NYC'S LMproject provides classes in the following types: Acting, Music, Performance, Theatre, Ballet, Dance, Drama, Hip Hop, Tap
What age groups does NYC'S LMproject serve?
NYC'S LMproject provides classes for kids ages 5 - 18+ yrs.
What is Sawyer's relationship to NYC'S LMproject?
NYC'S LMproject is powered by Sawyer, the easy-to-use business management software powering the best children's activity providers across the country.
Does NYC'S LMproject offer online classes?
NYC'S LMproject offers online activities. Please filter by online activities in order to view NYC'S LMproject's full online class offerings.