Mighty Coders is the go-to after school coding academy for children. We teach in-demand technical skills of today to get your child on the path to a brighter future! At Mighty Coders, we believe coding is a foundational skill in the 21st century, very similar to reading and writing. Starting a technical education early is a recipe for success, giving your child an academic edge for the future. We provide a great curriculum, tools, mentorship, and other resources based around computer science and other STEM subjects for a high-quality experience. Everyone should have the opportunity to learn coding because it's an incredible skill that provides unlimited creative potential to students. Making computer science education fun and accessible is why we're here. Great tools, along with a supportive, dedicated staff is an important part of that in which Mighty Coders provides. Thanks for taking the time to visit us!
Upcoming Classes at Mighty Coders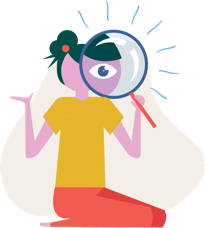 We didn't find anything that matched your search.
Try adjusting or removing your filters.
FAQs about Mighty Coders
What types of activities does Mighty Coders offer?
Mighty Coders provides classes in the following types: Coding, Gaming, Programming, Robot, Science, Steam, STEM, Technology
What age groups does Mighty Coders serve?
Mighty Coders provides classes for kids ages 7 - 14 yrs.
What is Sawyer's relationship to Mighty Coders?
Mighty Coders is powered by Sawyer, the easy-to-use business management software powering the best children's activity providers across the country.
Does Mighty Coders offer online classes?
Mighty Coders offers online activities. Please filter by online activities in order to view Mighty Coders's full online class offerings.
Does Mighty Coders offer in-person summer camps?
Mighty Coders doesn't have summer camps on their schedule yet. If you're searching for enriching camps for your family, discover hundreds in our summer camp hub.
Does Mighty Coders offer virtual summer camps?
There are no virtual summer camps on Mighty Coders's schedule yet — but that doesn't mean you can't explore top virtual camps for your family! Head to our summer camp hub to discover virtual summer camps for all ages and interests.