Designed with moms' bodies and lifestyles in mind, Move It Momma classes — run by a local mom and fitness expert — offer moms not just a great workout, but also the tools and knowledge to stay healthy and fit for a lifetime. Each class includes both cardio and strength training exercises with an emphasis on core rehabilitation. All fitness levels welcome as exercises are easily modifiable and you will get a level of individualized attention that you will not typically find in other bootcamp fitness classes. You will sweat and squat alongside other great moms, and have a great time doing so. Babies and kids welcome but not required.

3 mo - 18+ yrs

2 Locations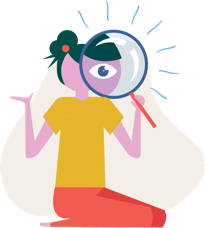 No activities scheduled at this time. Please check back at a later date.
Frequently Asked Questions
What types of activities does Move it Momma offer?
Move it Momma provides classes in the following types: Exercise, Art
What age groups does Move it Momma serve?
Move it Momma provides classes for kids ages 3 mo - 18+ yrs.
What is Sawyer's relationship to Move it Momma?
Move it Momma is powered by Sawyer, the easy-to-use business management software powering the best children's activity providers across the country.
Does Move it Momma offer online classes?
Move it Momma does not currently offer online activities.