Music Magic Time is a one-stop shop for you and all of your children's entertainment needs. Establishing fun and educational tools for international, multicultural, and richly diverse audiences worldwide. Music Magic Time International has a mission to entertain, educate and leave no child behind. We encourage parents to use music as the foundation for education and shout development. Ours is a music-based interactive educational program designed especially for pre-schoolers. This fun approach to learning has been the cornerstone of the La Grande Famille curriculum for ever 20 years. We offer a fun, engaging musical experience where everyone has the opportunity for exposure to international music and culture through song, dance, arts and crafts. Our emphasis allows children to freely manipulate instruments and explore rhythms. Music Magic Time semesters are designated around themes and age groups coincide with a principles of basic international rhythm. Music Magic emphasizes sound experimentation with many instruments such as the drums, percussions, guitar, piano, maracas, harmonicas, flute, recorder, violin and cello. We provide parents and children with a loving and worldly experience through music, rhythm, and dance.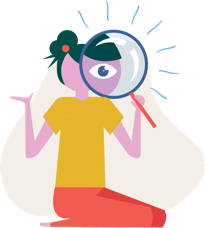 We didn't find anything that matched your search.
Try adjusting or removing your filters.
Reviews for Music Magic Time
Based on 21 provider ratings
Loved:
This class was by far the most engaging one we have tried so far -- and we've tried more than few to mix things up during quarantine! The class leaders create a great atmosphere and really work hard to make the kids feel like they are being seen and are participating in the action. My little one is really young, but I could tell that the effort to include him made a difference! He was fully invested in the class for the entire time. I'll definitely be signing him up again!
Improvements:
Nothing -- the class really is excellent!
Loved:
The instructor included all the kids and loved to see how engaged all the children were.
Improvements:
Great the way it is.
Temperance G.
Feb 13, 2021
Loved:
They do a great job of engaging the children and covers everything from shapes and colors to various languages and continents.
Improvements:
The class is great!
Response from Music Magic Time
Dear Temperance, Thank you for your wonderful review. It is a joy singing and dancing with Sasha and Sophie. Your support is greatly appreciated.
Improvements:
Great class!
Loved:
Music, energy and engagement are amazing. Ava Marie is 3 and she had fun and danced the entire time!
Frequently Asked Questions
Does Music Magic Time offer discounts for first time customers?
Music Magic Time does offer a 20% discount for new customers.
What types of activities does Music Magic Time offer?
Music Magic Time provides classes in the following types: Music, Pod Learning
What age groups does Music Magic Time serve?
Music Magic Time provides classes for kids ages 0 mo - 6 yrs.
What is Sawyer's relationship to Music Magic Time?
Music Magic Time is powered by Sawyer, the easy-to-use business management software powering the best children's activity providers across the country.
Does Music Magic Time offer online classes?
Music Magic Time offers online activities. Please filter by online activities in order to view Music Magic Time's full online class offerings.
Does Music Magic Time offer in-person summer camps?
Music Magic Time doesn't have summer camps on their schedule yet. If you're searching for enriching camps for your family, discover hundreds in our summer camp hub.
Does Music Magic Time offer virtual summer camps?
There are no virtual summer camps on Music Magic Time's schedule yet — but that doesn't mean you can't explore top virtual camps for your family! Head to our summer camp hub to discover virtual summer camps for all ages and interests.