NYC Bhangra is New York City's group of Bhangra enthusiasts who are engaging people in the Bhangra joy and creating awareness of Bhangra dance form through dance instruction and showcases. Classes for adults and kids are held in Manhattan, Edison, Richmond Hill and Brooklyn.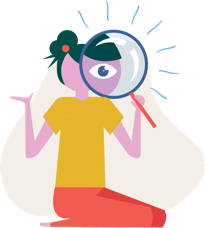 We didn't find anything that matched your search.
Try adjusting or removing your filters.
Reviews for NYC Bhangra
Based on 15 provider ratings
Loved:
The instructor's energy and knowledge
Improvements:
I've done a lot of aerobics through dance classes - many are choreography based and others are more about the exercise. It's hard to find a good balance of both. I have never been good at remembering choreography sequences but I love to dance. I wish more of this class was continuous movement rather than learning steps. Maybe that's intermediate? I'd rather learn steps through repetition of the move over and move (which would be a harder workout)!
BHANGRA 101 (BEGINNER LEVEL 1)
Location: Online
| Instructor: Harjit Kaur
Loved:
Loved the positive energy. The breakdown instruction of the steps and the fun environment. It was such a great pick me up after a stressful day.
Loved:
The easyness of start and understanding that not allnarw at same level..
Improvements:
Give heads up that it will be exhaustive so bring water bottles..
BHANGRA 101 (BEGINNER LEVEL 1)
Loved:
The choreography was good for first day and the instructor was really good in explaining the moves.
BHANGRA INTERMEDIATE / ADVANCED
Location: Ripley Grier Studios
| Instructor: Anupam Dev Goel, Harjit Kaur
Loved:
This was the most amazing thing I've done. Instructors were amazing!!! Harjit and Anupam did a great job. I loved the vibe, music and the crowd was great. Loved the touches of having the students be a part of the event. There was not a single thing that I didn't love. Thank you for making the last Friday of 2019 so much fun!!!!!
Improvements:
N/A Maybe when I perform next time, it'll be more fun 😂
Goodbye 2019! LIVE DJ BHANGRA CLASS
Location: Ripley Grier Studios
| Instructor: Anupam Dev Goel, Harjit Kaur
Frequently Asked Questions
What types of activities does NYC Bhangra offer?
NYC Bhangra provides classes in the following types: Dance, Events, Music, Exercise, Gym
What age groups does NYC Bhangra serve?
NYC Bhangra provides classes for kids ages 2 - 18+ yrs.
What is Sawyer's relationship to NYC Bhangra?
NYC Bhangra is powered by Sawyer, the easy-to-use business management software powering the best children's activity providers across the country.
Does NYC Bhangra offer online classes?
NYC Bhangra offers online activities. Please filter by online activities in order to view NYC Bhangra's full online class offerings.