Puppetsburg does hipster, tattooed puppet shows for 0-3.5 year olds. The shows are 45 minutes long and involve dancing, instruments, dress-up ""photo-ops,"" and bubble time (!) followed by a puppet story that is different each week. Children get to know a cast of handmade puppet characters including Clementine, a hipster who always carries around a plush camera for ""instagram-esque photos,"" Piggy B, a pig with blue glasses and an ""over-it"" look on his face, and Rex, who's favorite animal is a T-Rex like the one he wears on his shirt. Regularly exploring concepts like counting, simple vocabulary, hygiene, and hipster culture, Puppetsburg is a uniquely contemporary puppet show that is entertaining for infants, toddlers, and parents alike. Puppetsburg exposes munchkins to all kinds of cultural elements as well, preparing them to be on-trend New York and world citizens. We are introducing more language elements and more Pop Culture Icons puppets! Puppetsburg also offers exclusively-infant shows for the pre-walking crowd.

0 mo - 18+ yrs

32 Locations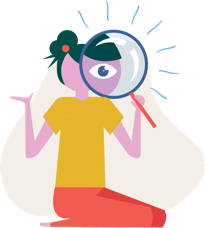 We didn't find anything that matched your search.
Try adjusting or removing your filters.