QuantumCamp delivers science and math curriculum to thousands of students in the Bay Area and across the world. We have 80+ proprietary, vetted, K-12 courses. To serve the 800+ million new homeschool students created by COVID-19 (in addition to our existing students), we are delivering courses online in a synchronous and interactive format. In addition to building an online presence, we continue to sell our hands-on curriculum products to B2B and B2C customers.

6 - 14 yrs

1 Location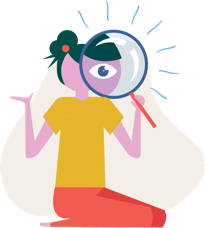 We didn't find anything that matched your search.
Try adjusting or removing your filters.
Frequently Asked Questions
What types of activities does QuantumCamp offer?
QuantumCamp provides classes in the following types: Science, Steam, Stem, Nature, Technology, Academic
What age groups does QuantumCamp serve?
QuantumCamp provides classes for kids ages 6 - 14 yrs.
What is Sawyer's relationship to QuantumCamp?
QuantumCamp is powered by Sawyer, the easy-to-use business management software powering the best children's activity providers across the country.
Does QuantumCamp offer online classes?
QuantumCamp offers online activities. Please filter by online activities in order to view QuantumCamp's full online class offerings.