Sea Her Shine is a magical space designed to bring joy to girls and women. Conveniently located in the heart of the Pittsford village, our beautifully decorated 2,800 square-foot facility offers dance classes and camps by 25 North Dance, hosts themed and custom birthday parties as well as private celebrations. It routinely presents unique trunk shows, retail offerings, and special events.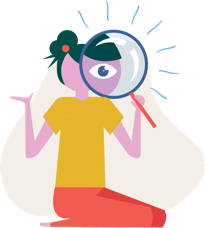 We didn't find anything that matched your search.
Try adjusting or removing your filters.
Reviews for Sea Her Shine
Based on 5 provider ratings
Loved:
Overall amazing experience!!!
Outdoor Halloween Hoopla Parade and Celebration
Fashion, Dance & Bubbly with Ambrose & Gev
Loved:
What an amazing experience for my daughter Giulianna. It was incredible for her to be choreographed by such a professional.
Improvements:
Not a thing!
Rain On Me! Dance & Model with Ambrose Respicio Ages 5 - 8
Loved:
Showcasing the wonderful talent!
25N Company Dance Performance & Fashions by Tiffaknee
Frequently Asked Questions
What types of activities does Sea Her Shine offer?
Sea Her Shine provides classes in the following types: Dance, Events, Exercise, Outdoor, Performance, Art, Draw, Theatre, Academic, Music, Open Play, Technology, Gym
What age groups does Sea Her Shine serve?
Sea Her Shine provides classes for kids ages 3 mo - 18+ yrs.
What is Sawyer's relationship to Sea Her Shine?
Sea Her Shine is powered by Sawyer, the easy-to-use business management software powering the best children's activity providers across the country.
Does Sea Her Shine offer online classes?
Sea Her Shine does not currently offer online activities.