SNOOKNUK fosters a world with Imaginative, Excited and Inspired kids. SNOOKNUK is a brand that is dedicated to creating original and innovative content to make childhood a magical adventure. We are focused on children's early development, specifically on teaching important life lessons and basic hygiene. Through music, creative stories, dance, animation and new technology we can make learning a thrill.

0 mo - 18+ yrs

1 Location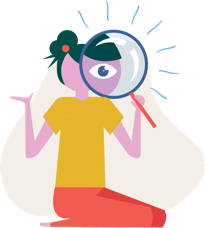 No activities scheduled at this time. Please check back at a later date.
Frequently Asked Questions
What types of activities does Snooknuk offer?
Snooknuk provides classes in the following types: Dance, Events, Theatre, Music, Open Play, Gym, Art, Exercise, Language, Cooking, Reading, Academic
What age groups does Snooknuk serve?
Snooknuk provides classes for kids of all ages and adults.
What is Sawyer's relationship to Snooknuk ?
Snooknuk is powered by Sawyer, the easy-to-use business management software powering the best children's activity providers across the country.
Does Snooknuk offer online classes?
Snooknuk does not currently offer online activities.