Parent & Me classes that introduce early concepts of science, technology, engineering, art, & math through literacy & hands-on learning.
Upcoming Classes at STEM Babies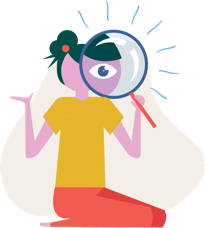 We didn't find anything that matched your search.
Try adjusting or removing your filters.
Reviews for STEM Babies
Loved:
Mrs. Sopit really knew what she was doing. Her lesson made it obvious that she is familiar with both the subject matter as well as the audience. Our son was super engaged and we're so pleased with how it went and can't wait to go back.
Response from STEM Babies
Thank you for taking the time to write such a kind review! It was a pleasure meeting you and your family! =)
Loved:
The mixture of learning styles from reading to a hands on activity.
Improvements:
Could be helpful to have classes split up by age groups, but it is also nice to have a mix of ages as well.
Free Parent & Me STEM Class
Response from STEM Babies
Hi, thank you for your review! Yes, I do plan to split up age groups once classes grow and more students sign up. I have noticed that the younger students could benefit from more exploration through sensory play! =)
Response from STEM Babies
Thank you for taking the time to leave a review!
FAQs about STEM Babies
What types of activities does STEM Babies offer?
STEM Babies provides classes in the following types: Coding, Robot, STEM, Technology, Art, Reading, Science, Steam, Academic, Outdoor
What age groups does STEM Babies serve?
STEM Babies provides classes for kids ages 1.5 - 5 yrs.
What is Sawyer's relationship to STEM Babies ?
STEM Babies is powered by Sawyer, the easy-to-use business management software powering the best children's activity providers across the country.
Does STEM Babies offer online classes?
STEM Babies does not currently offer online activities.
Does STEM Babies offer in-person summer camps?
STEM Babies doesn't have summer camps on their schedule yet. If you're searching for enriching camps for your family, discover hundreds in our summer camp hub.
Does STEM Babies offer virtual summer camps?
There are no virtual summer camps on STEM Babies 's schedule yet — but that doesn't mean you can't explore top virtual camps for your family! Head to our summer camp hub to discover virtual summer camps for all ages and interests.