Ages 5 - 12 yrs
Ages 5 - 12 yrs
The Story Pirates believe that kids are creative geniuses. All of them. Winner of both the 2020 iHeartRadio Award and the Webby Award for Best Kids and Family Podcast, The Story Pirates Podcast is one of the top three kids and family podcasts in the world. Downloaded over 35 million times and featuring songs and sketches based on stories written by kids, their special guests include top talent like Billy Eichner, Lin-Manuel Miranda, Dax Shepard, Bowen Yang, Claire Danes, John Oliver, and Lake Bell. The Pirates have released three critically acclaimed middle-grade books with Random House Children's Books and several award-winning albums, all based on ideas from kids around the world.
Upcoming Classes at Story Pirates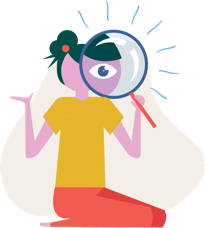 We didn't find anything that matched your search.
Try adjusting or removing your filters.
Reviews for Story Pirates
Based on 50 provider ratings
Loved:
Everyone kept the kids engaged and for the entire 1.5 hours each day. My kiddo felt supported and encouraged and came away with a great positive energy.
Improvements:
Not much that I can think of :)
Improvements:
Woke agenda. A non binary character for kids under 9? Insane. I'll never be back, canceled our monthly membership, and will never listen to the podcast again.
Loved:
Great content! My daughter loves SP and had a great time! Thank you SP creators for being so fun!
Improvements:
Some kind of agenda for the parents to help prepare the younger kids for the day would be great. But other than that, everything was so fun!!!
Story Pirates Adventure Camp
Loved:
I love the teacher.
Spy Camp: Spring into Spytown
Marina z.
Apr 1, 2022
April Fools' 3-Day Creator Camp
FAQs about Story Pirates
What types of activities does Story Pirates offer?
Story Pirates provides classes in the following types: Reading
What age groups does Story Pirates serve?
Story Pirates provides classes for kids ages 5 - 12 yrs.
What is Sawyer's relationship to Story Pirates?
Story Pirates is powered by Sawyer, the easy-to-use business management software powering the best children's activity providers across the country.
Does Story Pirates offer online classes?
Story Pirates offers online activities. Please filter by online activities in order to view Story Pirates's full online class offerings.
Does Story Pirates offer in-person summer camps?
Check out summer camps from Story Pirates above! To explore all summer camps on Sawyer, head to our summer camp hub.
Does Story Pirates offer virtual summer camps?
To explore online summer camps from Story Pirates, check out their page above. To explore all summer camps on Sawyer, head to our our new summer camp hub.